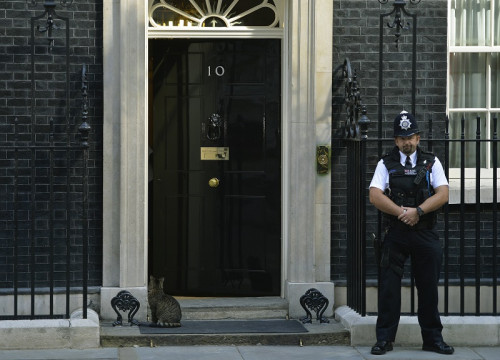 The UK's civil service "seems to be recruiting with one hand tied behind its back" as barriers are stopping applicants from outside the organisation applying for senior civil service jobs.
According to the First Civil Service Commissioner Sir David Normington, more ambition and willingness to take risks with senior appointments within the civil service is needed from both politicians and civil servants.
Normington, who heads the independent Civil Service Commission, also warned there is a fundamental misunderstanding from the outside of the service concerning political impartiality.
"It is not about disinterested civil servants who stand aloof from the public and political issues of the day," he wrote in the Guardian.
He added: "Commentators criticise the civil service for being too willing to implement the present government's reforms of welfare, schools and the health service; or for getting too close to the previous government.
"But being an impartial civil servant means serving successive governments with equal commitment: yes, to advise, to warn, to speak truth to power; but ultimately to roll up their sleeves and get on and deliver the elected government's programme with energy and professionalism."
Normington explained that his commission's main purpose is to encourage departments recruiting at all levels of the civil service to adopt more flexible recruitment practices, tailored to getting the best person for the job.
"We are being clearer about when departments can use exceptions to appointment on merit to meet urgent skill or business needs for a time-limited period," the Oxford graduate said.
He added: "We have also updated the principles to reflect the government's new extended ministerial offices, which were introduced in July 2013 and are staffed by a mix of civil servants, special advisers and external policy experts (recruited as civil servants), personally selected by ministers."
The Cabinet Office had not responded to a request for comment at the time of publication.
HMRC Anxiety
Normington's comments come after an official survey from HM Revenue and Customs revealed half of the department's staff said they are moderately or highly anxious.
The shocking figures were revealed in HMRC's employee engagement survey, which was conducted in autumn last year.
The HMRC People Survey 2013, which questioned more than 30,000 workers and was part of the Civil Service-wide survey of staff attitudes and experiences of work, recorded that 31% of the department's employees said they felt completely anxious and 19% of the respondents said they felt moderately anxious.
The research also revealed only 24% of the workers would recommended HMRC as a "great place to work" and less than two in ten (17%) of respondents felt "positive" about the statement: "when changes are made in HMRC they are usually for the better".