UK customs officers seized 600 million illicit cigarettes worth £200m in 6 months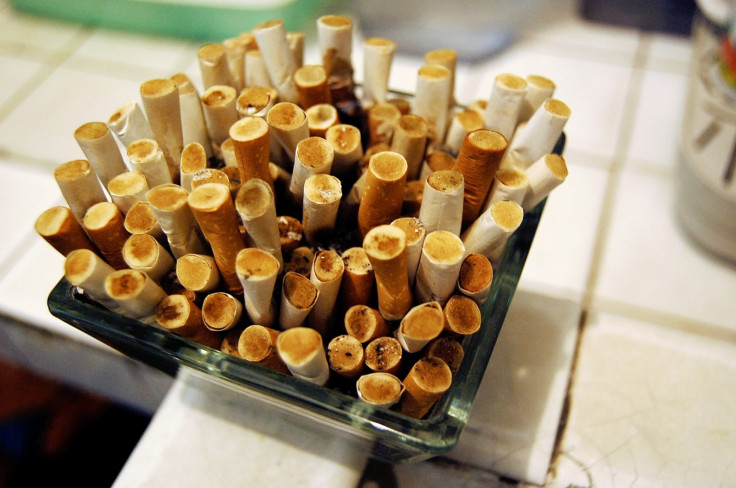 Customs officials have seized more than 600m illicit cigarettes, with a tax value of £200m, in just six months last year. In addition to the illegal cigarettes, 137 metric tonnes of hand-rolling tobacco that would have robbed taxpayers of £30m, were confiscated in the same period.
Her Majesty's Revenue and Customs (HMRC) said the figures, recorded between April and September 2015, revealed that the black market in cigarettes had been halved. They added that the trade in illicit tobacco had been reduced by a third.
The government department did concede that there remained a "significant problem" of cigarettes being smuggled into the UK from abroad. In total 619.1m cigarettes were seized in the six-month period, 10.7m were inland, 182.8m at the border and 425.6m overseas.
A spokesman for the HMRC said: "Last year HMRC prosecuted 417 people, prevented £746m revenue losses as a result of investigation of organised crime groups and seized over 1.8 billion cigarettes and 313 tonnes of hand-rolling tobacco. Tobacco fraud cost the UK £2.1bn in 2014/15."
In 2000 the HMRC launched the 'Tackling Tobacco Smuggling' program which they feel had a remarkable impact on the illegal trade. They say that since then the market for illegal cigarettes decreased from 22% to 10% today – with hand-rolling tobacco down from 61% to 35%.
The Local Government Association (LGA) says illicit cigarettes, which are traded illegally on the black market in Britain without undergoing the same regulatory procedures as branded cigarettes, pose a serious risk to smokers' health, a fire risk to their homes and damage honest businesses. Some have contained asbestos, mould, dust, dead flies, rat droppings and human excrement.
Many feature higher levels of toxic ingredients such as tar, nicotine, carbon monoxide, lead, cadmium and arsenic than branded cigarettes. Smuggled cigarettes also pose an increased risk of fire in homes according to the LGA because they do not include designs that ensure a burning cigarette will extinguish itself if it is not actively smoked.
In one investigation by HMRC a Ugandan High Commission employee was sentenced to six years in prison after obtaining 28 tonnes of tobacco they wanted to sell on the black market. A furniture importer living in Brighton was also sentenced to 18 months in prison, suspended for two years, after a shipping container filled with more than 100,000 illicit cigarettes from Indonesia was intercepted.
© Copyright IBTimes 2023. All rights reserved.