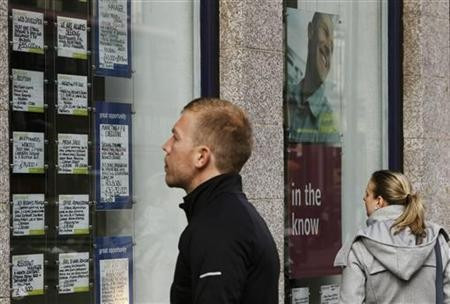 The UK employment is set to reach a record high of 30 million by 2015, says the Chartered Institute of Personnel and Development (CIPD).
CIPD believes that jobs will continue to grow throughout 2013 though the reasons for Britain's improving labour market remain obscure despite muted economic growth.
"The jobs enigma, of strong growth in private sector employment in the absence of sustained economic growth, has been one of the most mystifying economic features of 2012, and if 2012 proved an enigma, the labour market appears equally difficult to pin down for 2013," said Mark Beatson, chief economist at the CIPD.
"Although the flexibility of the UK labour market is an important factor, the popular focus on under-employment as a major factor in explaining rising overall employment seems overplayed.
"While there are undoubtedly significant numbers of people working fewer hours than they would like... the numbers have not increased significantly this year, making it a poor explanation on its own for the 2012 jobs enigma."
Recent employment figures from the Office of the National Statistics (ONS) showed over 29.6m people as employed in the three-month period ending in October, a 40,000 increase from the previous period and the highest total on record.
Jobless claims fell by 3,000 in November against the revised rise of 6,000 in October.
It also showed that the number of people out of work fell by 82,000 to 2.51 million from August to October.