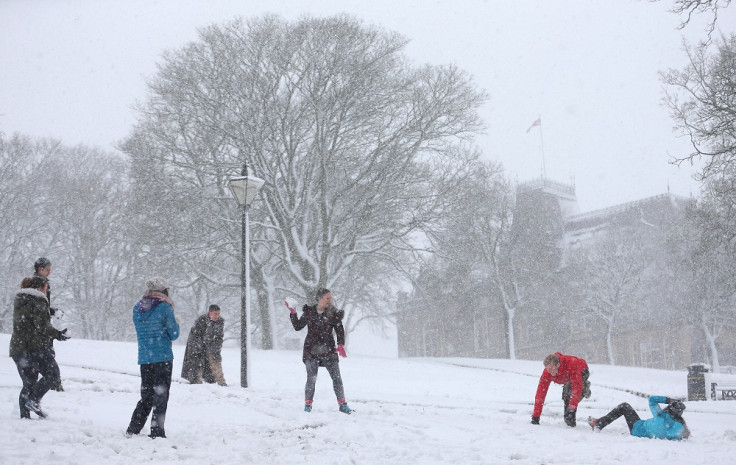 The UK is set for a month of freezing conditions after the hazardous Storm Jake subsides, making way for more cold weather caused by a particularly strong El Niño effect. Forecasters fear that the jet stream caused by the band of warm ocean water developing in the Pacific could cause polar blasts and freezing temperatures.
Between Friday and Saturday parts of Britain were covered with heavy snow after sub-zero conditions closed schools and delayed flights in northern parts of the UK. As Storm Jake heads south it brought sleet and heavy downpours, London and the South-East, were braced for hazardous driving conditions throughout the day.
The Met Office issued two yellow weather warnings for ice and snow in Scotland and the South-East and clear skies could see temperatures plunge overnight and into Sunday. Temperatures will slowly rise above freezing before peaking at around 6C (42.8F) by midday. In the far south, brighter spells throughout the morning will see highs of around 8C (46.4F).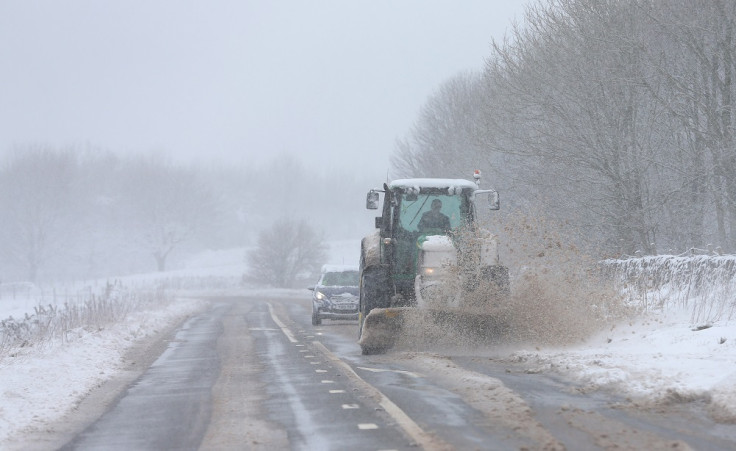 A Met Office forecaster said: "While the winter showers will become patchier through the course of Saturday, they will continue throughout the night until early Sunday morning, when they will begin to stagnate. Wintry showers in the North-East will begin to subside by the afternoon, as bouts of sunshine across the north will open up as the cold front moves southwards."
Once Storm Jake eases, the UK is set to expect more cold weather which could last up to a month. Forecasters at the Met Office have warned that cold weather over the next few weeks will be driven by a sudden stratospheric warming (SSW).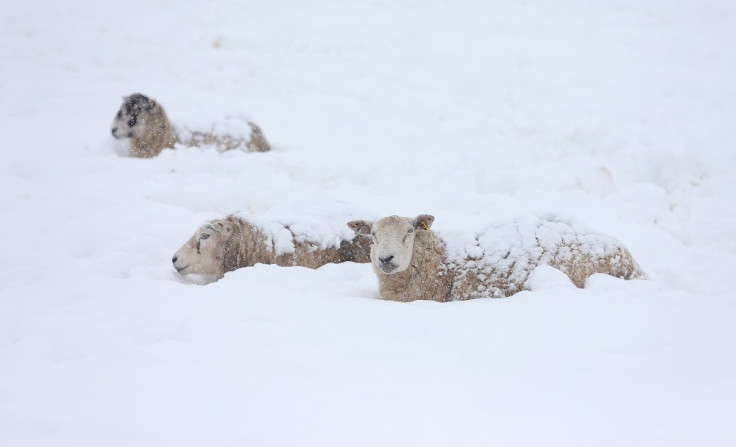 Met Office long-range expert Professor Adam Scaife said to the Express: "Sudden stratospheric warming events occur high up in the atmosphere and involve a complete reversal of the high-altitude polar jet stream. They can even affect weather at the surface, and for the UK a sudden stratospheric warming increases the risk of wintry weather.
"Once it is within reach of weather systems in the lower atmosphere the Atlantic jet stream often weakens and moves south. This allows cold air from the east into northern Europe and the UK."
According to the weather experts, SSWs occur every two years on average and long-range forecasts have suggested an increased risk of an SSW towards the end of this winter. The affirmed that the last big event was in early 2013 and was followed by a bitterly cold end to winter.