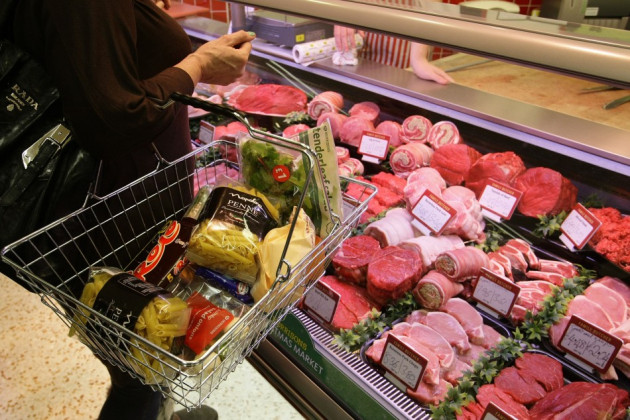 Britain's grocery market, which includes supermarket giants such as Tesco and Asda, will overtake Germany to become the eighth largest in the world over the next three years, according to the latest research by the Institute of Grocery Distribution (IGD).
It is currently in ninth place but will be lifted by online sales. China has snatched the number one spot from the US, while all of the BRIC countries - Brazil, Russia, India, and China - will feature in the top five by 2015.
"In the UK we expect the online sector to perform well, with internet sales boosted by the increasing use of smartphones and tablet computers," Joanne Denney-Finch, IGD's chief executive, said.
Convenience stores serving fresh food and local demand will be a "key performer" in boosting the UK's grocery market, Denney-Finch said.
The UK grocery market will be worth £162bn by 2015 after seeing annual growth of 3.2 percent, IGD predicts.
In 2011 it was worth £143bn and around 10 percent of the UK's GDP is accounted for by its grocery market.
"Germany has been more resilient economically, which is good news for retailers, but this will not necessarily translate into a marked increase in grocery retail spend per capita," Cecile Riverain, IGD's head of international research, told Bloomberg.
"Our current forecast assumes faster population growth in the UK than in Germany but, with the eurozone in crisis, it is possible that new migration trends will take place."
China Overtakes US as Largest Grocery Market in World
The total value of China's grocery market will be close to £1tn by 2015, according to IGD.
It has just overtaken the US as the largest grocery market in the world, with a total value in 2011 of £607bn.
Second-place US was valued at £572bn that year, with it projected to rise to £675bn.
China's annual growth rate for this market will be a staggering 10.9 percent as the developing economy continues to grow.