UK: Hottest July day and golf ball-size hails later - heatwave set to cool off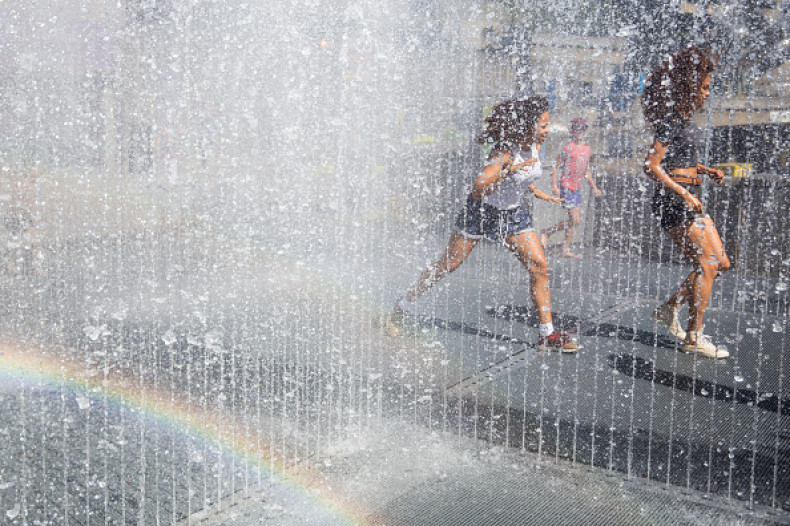 After witnessing what is believed to be the hottest July day, UK is all set to take a breather and cool off over the next few days.
Clouds are expected to sweep in from the across the south, according to Met Office.
"We are starting to see showers along south coast and they will work northwards so by this afternoon [2 July] they will be into Wales, and then by this evening Scotland, Northern Ireland," Met Office spokesperson Daniel Panton-King told The Independent.
"Behind them conditions will brighten up, but the temperature will be a bit fresher."
The hottest day ever in the UK remains August 2003 when temperatures soared up to 39.5C.
No more records are expected to be broken this summer, according to Panton-King.
"It was only one day yesterday [1 July] and temperatures are expected to remain warm but certainly around average for this time of year," said Panton-King.
Heatwave golf ball-size hail
As temperatures were rising across the UK on 1 July, parts of northern England witnessed some of the biggest hail –the size of golf balls.
The golf ball-size hail reportedly tore through windows and car roofs.
"The storm lasted five minutes and came out of nowhere - it was sunny one minute and storm the next, with hailstones the size of golf balls," said Andrew Fox from North Yorkshire, reported Sky News.
"I'd hate to think someone could have been caught out in the storm. It's no exaggeration to say one of those things could have killed someone."