UK House Prices: Is Housing Market Suffering Seasonal Slowdown or Fundamental Shift?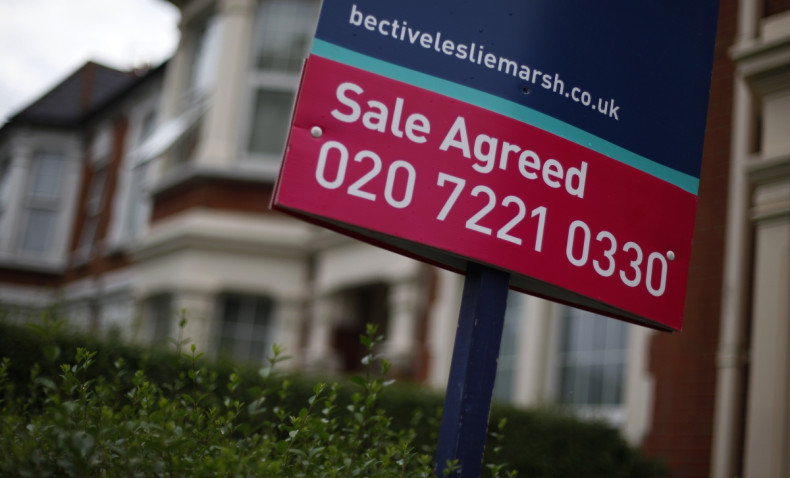 There are mixed messages coming from the UK housing market at the moment. Analysts seem undecided on whether the recent dips in activity are simply a seasonal slowdown, or if there has been a fundamental shift in the market. Here are some of the key factors to consider.
More homes are being built.
Construction firms are building significantly more homes now than they were even a year before. The economic recovery, rising mortgage demand and higher house prices have given them the confidence to up their residential work.
The Department for Communities and Local Government (DCLG) said there were 36,230 housing starts in England and Wales during the second quarter of 2014, up 18% on an annual basis.
Housing starts are now 112% above the trough in first quarter of 2009, but 26% below the peak in the opening quarter of 2007 – a vast improvement, though still some way to go. And house building is running well below what is needed to match demand.
And more sellers have been coming onto the market.
The rapid rise in house prices has tempted an increasing number of people onto the market, either to cash in on the capital gains or because they have finally emerged from the mire of negative equity.
Data from the Office for National Statistics (ONS) shows the average price of a UK home hit £272,000 in the year to July 2014, up 11.7%.
Hometrack figures show a 1.5% rise in new sellers registering with estate agents in June, followed by a 1.6% further increase in July, though this tailed off in August – probably a seasonal dip – to 0.1% growth. All in all though, supply has increased in recent months.
But the mortgage market has been tightened.
Higher house prices mean bigger mortgage debt. This is fine while interest rates are low, because repayment costs are down, but it will become a problem with rates rise. Those who took on excessive mortgage debt may be pushed to default, or at the very least curb their spending – which would have a negative impact on the consumption-led economic recovery.
To negate these risks, the Financial Conduct Authority (FCA) has forced lenders to be more stringent in their affordability tests for potential borrowers. And the Bank of England will cap new mortgage lending from October. Just 15% of a bank's net new mortgage lending will be able to comprise loans worth 4.5 times or more the applicant's income.
Mortgage approvals have been relatively subdued in recent months as a result. There were 64,212 residential mortgage approvals in August, said the Bank of England, down from July's 66,100 and below the six-month average of 65,738. But it was higher than the 62,226 in August 2013.
Before the financial crisis, demand for housing was much higher. Mortgage approvals were running at a level around the 90,000 mark.
Interest rates are about to rise.
The Bank of England is expected to increase interest rates in early 2015 because of the economic recovery, which should see GDP growth of more than 3% in 2014 – the fastest rate in the Western world.
Though Governor Mark Carney has repeatedly made clear that any rise in the base rate will be small, the fact that an increase is on the cards will be enough to make would-be first time buyers think twice about taking on a mortgage.
A survey by estate agencies Your Move and Reed Rains found that over 15% of first time buyers said the biggest barrier to buying a home in August 2014 was the threat of higher interest rates, up from 12% a year before.
Consumers are still struggling to save for a deposit.
The same Your Move/Reed Rains survey found that the biggest barrier of all for first time buyers is having the cash deposit needed to buy a home, with 44% highlighting it as the biggest blockade.
Not only have higher house prices pushed up the deposit requirements, but weak wages, which have been falling in real terms since the financial crisis, have made it difficult for aspirant homeowners to save. Pay grew at a rate of 0.6% over the year in July, against consumer price inflation of 1.6%.
Schemes such as Help to Buy have helped to bring down mortgage deposit requirements to as low as 5%, though until recently some banks had been asking for 20%. For those buying in London, where prices are markedly higher than elsewhere with the ONS reporting an average of £514,000, even a 5% deposit is prohibitive.
London's manic market may be stabilising.
Hometrack said in its monthly report that in London, house prices registered a 0.1% fall on average in September following no change in the month before, describing it as a "pronounced slowdown".
The researcher put it down to the tougher mortgage rules having an impact on the more expensive London post codes. And there was a sharp decline of 3.4% in new London buyers registering with agents.
London's market has seen rapid house price growth. The ONS said the average price in the English capital was £514,000 in July 2014 after leaping 19.3% over the year. But this was just 3% higher than in June, far slower than the annual rate.
The market is fuelled by a particularly acute imbalance between supply and demand, as well as heavy foreign investment and a rising population.
Some investors see London property as a safe haven for capital, so they use it to shelter their wealth from troubles abroad, such as economic weakness in the eurozone or political turmoil in Ukraine. Others eye the lucrative gains in the rental market.
There has been some hesitance to buy London property ahead of the 2015 general election because of the uncertainty it brings. A Labour victory would mean the introduction of a new "mansion tax" on homes worth over £2m, most of which are in London.
It is London that has been the main driver of the headline house price growth rate for the whole of the UK, so any slowdown will have a knock-on effect.
We'll have to wait and see what this means.
Most forecasters expect the pace of house price growth to slow over the coming years as policymakers focus on getting more homes built and the recovery is finished.
Part of what has powered the housing market so rapidly is simply a return to normality in activity, which had plummeted in the years after the financial crisis as bank lending dried up and recession tore through the economy.
Until we have the data for the months leading up to Christmas it's hard to know if there's been a significant shift in the housing market – sparked by mortgage market tightening and house prices reaching the limit of affordability for ordinary consumers – or if this was just a typical summer slump.