UK Housing Market Poised for Recovery as Savills Forecasts Bottoming Out in 2024
Savills, a fancy estate agency, says that the worst might be over, and house prices are expected to stop falling by next summer.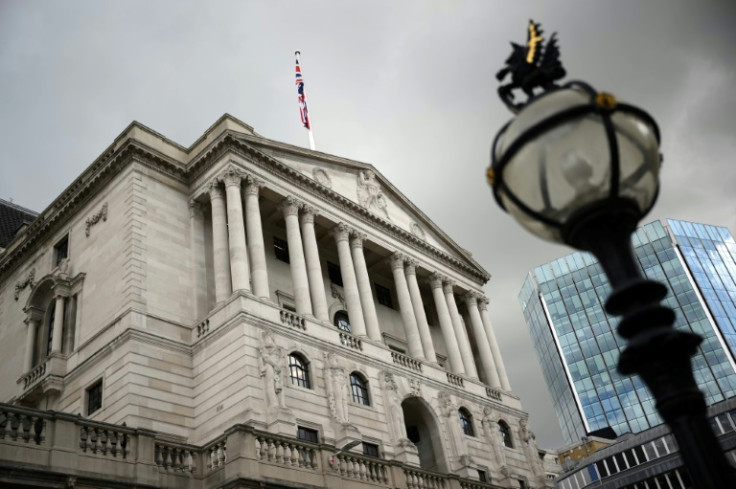 The UK's housing market is showing signs of recovery, as Savills, a prominent estate agency, predicts that it has passed the worst phase of its downturn.
According to Savills' five-year outlook, the average house price in the UK is anticipated to decline by three per cent in 2024, following a four per cent decrease in the preceding year.
The year 2023 turned out more favourably than anticipated for property prices, primarily due to the stabilisation of mortgage markets during the spring and autumn months, following the upheaval triggered by a budget decision made by Liz Truss just over a year ago. Consequently, property values are estimated to have declined by a cumulative seven per cent from autumn last year through the end of 2023.
Savills also foresees the Bank of England commencing a series of interest rate reductions in the latter half of 2024. The expectation is for the base rate to decline from its current 5.25 per cent to 4.75 per cent by the close of the year and ultimately reach 1.75 per cent in 2027.
The Bank of England had previously signalled its intention to maintain higher interest rates for an extended period to address persistent inflationary pressures. However, it refrained from modifying interest rates during its last two meetings, despite having raised them to levels unseen since the 2008 financial crisis. The bank's caution stems from concerns that the economy might teeter on the edge of recession in the upcoming election year.
Savills paints a more optimistic picture for the future, with expectations of a return to house price growth, starting with a 3.5 per cent increase in 2025, followed by five per cent in 2026, 6.5 per cent in 2027, and tapering off to 5 per cent in 2028.
These forecasts coincide with recent data from Halifax, a mortgage lender, indicating that house prices in the UK have seen an uptick. This positive development follows six consecutive months of price declines as sellers exercised caution, resulting in a scarcity of available properties.
In October, the average property price in the UK reached £281,974, representing a 1.1 per cent increase from September — a significant shift since March. While prices are still 3.2 per cent lower compared to the same period last year, the decline is less pronounced than the 4.5 per cent drop observed in September.
Lucian Cook, Head of Residential Research at Savills, suggests that "interest rates have likely reached their peak, and the most severe house price declines appear to be in the past".
However, the anticipation of an initial interest rate reduction implies that affordability pressures may continue to exert downward pressure on house prices during the first half of 2024, ultimately, resulting in an estimated peak-to-trough house price decline of approximately 10 per cent.
A gradual reduction in interest rates is expected to restore buying power progressively, facilitating a steady recovery in demand. The most robust growth is forecast for 2027, coinciding with interest rates reaching their long-term equilibrium level. Subsequently, growth is anticipated to stabilise in line with income growth.
Over the past year, rising mortgage costs have made it more challenging for buyers using mortgages, while cash buyers have exhibited greater resilience. Activity among cash buyers has been 3.5 per cent higher than the average between 2017 and 2019.
Nevertheless, due to fewer transactions involving mortgaged buyers, particularly buy-to-let investors, the overall number of property transactions is projected to decline by 20 per cent in 2023 compared to 2022, with just over one million expected this year, and a similar level anticipated for the following year.
Savills notes that the housing market is in the later stages of its typical cycle. This implies that, in 2024, London and the south-east may experience somewhat more significant declines in house prices, as buyers in these regions continue to require larger deposits and borrow more relative to their income. Conversely, Wales and the north-east are expected to witness the strongest overall price growth over the next five years.
London is projected to lead both prime and mainstream house price growth from 2028 onward, driven by population pressures and a more robust economic outlook.
A notable exception is the high-end property market in central London, comprising the top five per cent to 10 per cent of properties. This segment, which attracts international as well as affluent UK buyers, is the only one expected to withstand price declines in 2024, despite political uncertainty in an election year and increasing taxes.
The average luxury property in London, valued at £4.7 million, may experience a gain of £800,000 over the next five years.
Kim Kinnaird, Director of Halifax Mortgages, observed: "Prospective sellers appear to be taking a cautious attitude, leading to a low supply of homes for sale. This is likely to have strengthened prices in the short term, rather than prices being driven by buyer demand, which remains weak overall.
"While many people will have seen their income grow through wage rises, higher interest rates and wider affordability pressures continue to be challenges for buyers."
© Copyright IBTimes 2023. All rights reserved.