Bank of England Holds Interest Rates At 5.25% for Second Time
Nine members of the Monetary Policy Committee (MPC) voted 6-3 in favour of maintaining the current rate, in a move that was widely anticipated.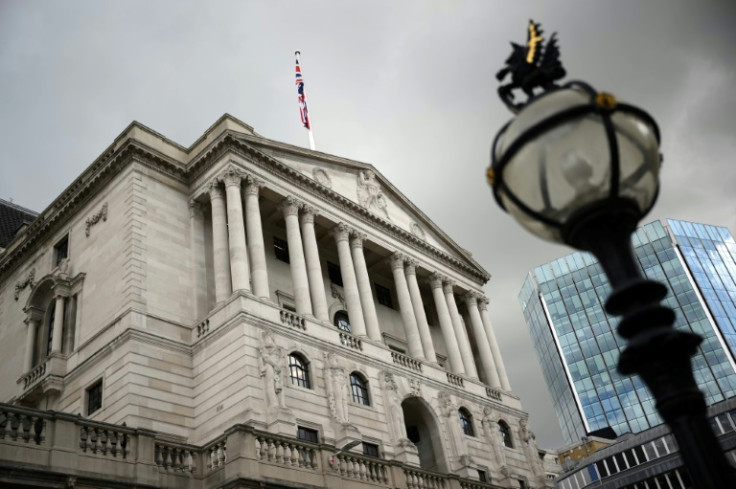 The Bank of England has voted to hold interest rates for the second time in a row, at a base rate of 5.25 per cent.
Nine members of the Monetary Policy Committee (MPC) voted 6-3 in favour of maintaining the current rate, in a move that was widely anticipated.
Interest rates have been rising consistently since 2021, in an attempt to combat inflation, and are currently at their highest level for 15 years.
The Bank signalled that the rate would remain high for an "extended period of time", as they predict inflation will not return to the two per cent target until the end of 2025.
In a statement, the Bank added that the economy would likely flatline for most of the next year, meaning Britain would be in a state of "stagflation" heading into the next general election, which must be held by the end of January 2025.
Recent surveys reveal that British businesses are grappling with a decline in activity and cooling cost pressures, raising concerns about a looming recession.
Chris Williamson, chief business economist at S&P Global Market Intelligence, believes "a recession, albeit only mild at present, cannot be ruled out".
"The overall pace of decline remains modest, signalling a mere 0.1 per cent quarterly rate of GDP decline, but gloom about the outlook has intensified in the uncertain economic climate, boding ill for output in the coming months," Williamson added.
Supporting this pessimistic outlook, Andrew Bailey, governor of the Bank, said that it would be "watching closely to see if further rate increases are needed. It's much too early to be thinking about rate cuts".
Higher interest rates whittle down inflation by making it more expensive for households and businesses to borrow, removing demand from the economy. This should, in theory, rein in price growth.
And Bailey says it's "important" that services inflation falls "steadily" over the next year – which will require an "easing of underlying cost pressures in the UK economy".
In September, UK inflation stubbornly defied expectations of a slowdown, primarily due to rising oil prices counteracting downward pressures from food costs.
The Consumer Prices Index (CPI) climbed by 6.7 per cent year-on-year, matching the previous month's rate, according to the Office for National Statistics (ONS).
At the same time, labour market data showed falling numbers of employed people and a small rise in the number who are unemployed, although the jobless rate stayed at 4.2 per cent.
Bailey claims that the labour market has "loosened" and "by a little more than projected in August", adding that "most indicators of employment growth are now easing".
Neil Shah, executive director at Edison Group, says the Bank's decision adds to evidence that the interest rate rise cycle is reaching its peak.
"The global consensus in pausing interest rates, mirrored by the Fed and ECB over the last two weeks, is an encouraging sign for investors seeking stability in the market and all indications certainly point to the rate rise cycle reaching its peak, with current interest rate levels seen as proving effective in the recent fall in inflation."
Sunak promised at the start of the year that he would "halve inflation"; it would have to fall to about 5.3 per cent in December to meet that target.
In March, he unveiled a budget aimed at tackling a cost-of-living crisis — which has sparked strikes as many wages fail to keep pace.
The past year, soaring prices have caused a cost-of-living crisis to run rampant across the UK, with rising food and energy bills contributing to record-breaking inflation levels.
However, according to data released last month by the ONS, UK regular pay is rising faster than inflation for the first time in almost two years.
The figures show that between June and August of this year, wages rose at an annual rate of 7.8 per cent, higher than average inflation over the same three months.
Inflation - which measures the rate at which prices rise – stood at 6.7 per cent in the same period.
© Copyright IBTimes 2023. All rights reserved.