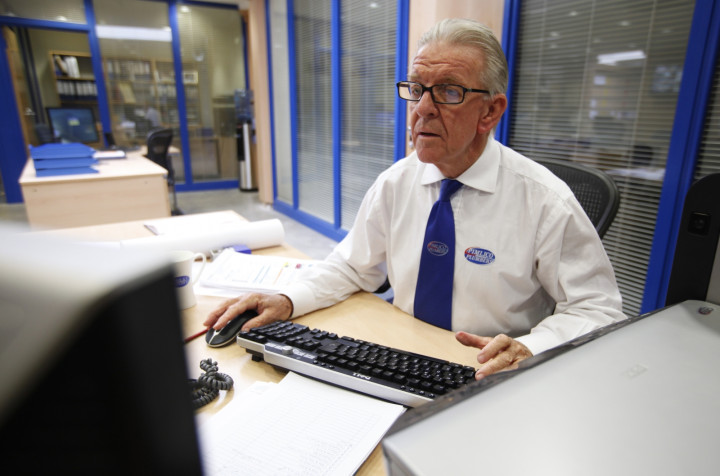 The UK's workforce is rapidly becoming greyer as more than one million employees are aged 65 or older, according to Saga.
The over-50s specialist group, which commissioned the Centre for Economics and Business Research to analyse official data, found that the number of those aged 65 and over rose from 800,000 in the three months from May 2010 to 1.091 million over April– June 2014.
The company said that the 36.4% rise (or 291,000 employee increase) was a "very pronounced rise".
"Thanks in part to the abolition of the default retirement age, many more older people are able to continue in work for as long as they choose to do so, rather than at the whim of their employer," said Paul Green, Saga's director of communications.
"This has led to a pronounced rise of more than 36% in the number of over 65s in work."
The research also revealed that the number of workers who are 50 or older has been rising steadily.
At the start of the current Parliament in May 2010 some 8.089 million UK workers were 50 or older.
But, contrary to some commentators' claims, Saga stressed that employment is not a zero-sum game and its research found that the over 50s have not been squeezing young people out of the job market.
The number of employed over 50s is far lower than the number of employed 16-49-year-olds.
For example, over April– June 2014, there were 7.943 million employed 50-64-year-olds, against 7.689 million one year earlier.
This compares to 21.563 million employed 16-49-year-olds over April– June 2014, compared to 21.078 million over the same period in 2013.
In addition, the study found that the economic activity rate amongst 50-64-year-olds is now similar to that of 18-24-year-olds.
More than seven-in-ten (71.4%) of 50-64-year-olds were economically active over the three months to June 2014.
This was just above the 71.0% economic activity rate of people aged 18-24, according to the report.