UK: Kittens sold over social media as bait for fighting dogs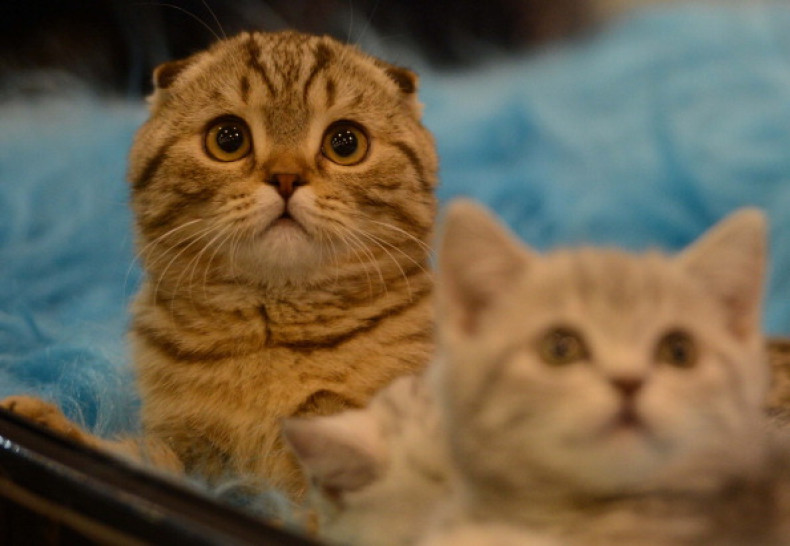 Reports have recently emerged of kittens being advertised over social media as 'live bait' for fighting dogs. The claims that appeared to originate from Liverpool were investigated by the Royal Society for the Prevention of Cruelty to Animals (RSPCA).
Amongst one of the Facebook postings, includes a picture of a dog with a kitten held in its jaws with a caption that read: "Got some now anyone want to put bed on who wins." In another posting, several pictures of kittens appeared with a caption: "Will have a litter ready for Christmas (dog bait)."
According to investigations, sellers often use fake names, mostly female, to conduct the illegal trade and they belong to a wider network. Websites, like Gumtree, along with Facebook, are commonly used to sell the animals. Earlier the RSPCA had said its special operations unit is investigating the issue. "Any reports of animals being used to attack other animals are extremely disturbing and anyone with information should contact us," said RSPCA.
Later, however, a RSPCA spokesman confirmed to The Independent that the reports were false. "An RSPCA inspector has looked into reports of kittens being offered for sale on social media as 'live bait' and we are satisfied this is not the case. We treat all calls about animal cruelty seriously and have checked the welfare of a number of cats and kittens in relation to these claims."
RSPCA believes "strong evidence" is lacking and it is hard to conclude that small animals are used by dog fighters. "If someone has deliberately set their dog on another animal which has been used as bait, especially in a public place, it is unlikely that those people are organised dog fighters that train dogs to fight each other in a pit, under the traditional rules."
According to Elisa Allen, an associate director of the animal rights group PETA, selling animals online is never recommended since it is hard to tell if the interested parties are indeed going to ensure a safe home for the animals. "Online ads appeal to impulse buyers, who likely won't give serious thought to the lifelong commitment needed to provide an animal with stability, and to people who deliberately hurt animals," said Allen, reported The Telegraph.