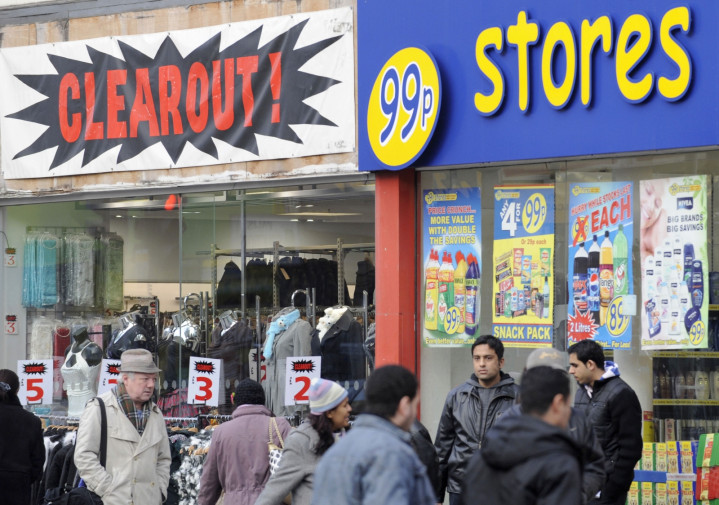 More than five million workers in the UK are "stuck" in low-paid work, according to the Resolution Foundation.
The thinktank explained that the proportion of employees in low-paid work across Britain increased from 21 to 22% last year – to a record high of just over five million.
The organisation's report, Low Pay Britain 2014 (set to be launched later this week),is expected to find that the number of people earning less than two-thirds of median hourly pay, equivalent to £7.69 ($12.38, €9.75) an hour, rose to 5.2 million – a 250,000 hike on the previous year.
"While low pay is likely to be better than no pay at all, it's troubling that the number of low-paid workers across Britain reached a record high last year," said Matthew Whittaker, chief economist at the Resolution Foundation.
"Being low paid – and getting stuck there for years on end – creates not only immediate financial pressures, but can permanently affect people's career prospects.
"A growing rump of low-paid jobs also presents a financial headache for the government because it fails to boost the tax take and raises the benefits bill for working people.
"All political parties have expressed an ambition to tackle low pay. Yet the proportion of low-paid workers has barely moved in the last 20 years."
The thinktank said that the increase in the absolute number in low pay in part reflects the rapid growth in the jobs market, with the number of employees rising by around 340,000 between April 2012 and April 2013.
But the research is also expected to show that the proportion of employees earning less than £7.69 an hour rose slightly, reversing a small improvement in the previous year.
The figures come after the Office for National Statistics said that the UK's total unemployment rate dropped to 6% in the three months to August – its lowest level since 2008.
The research body also revealed that the UK's employment rate climbed to 73.0%.
In addition, the ONS said that the country's youth unemployment rate (for 16 to 24 year olds) dropped to 16% in the three months to August, down from 16.6% in the three months to July.