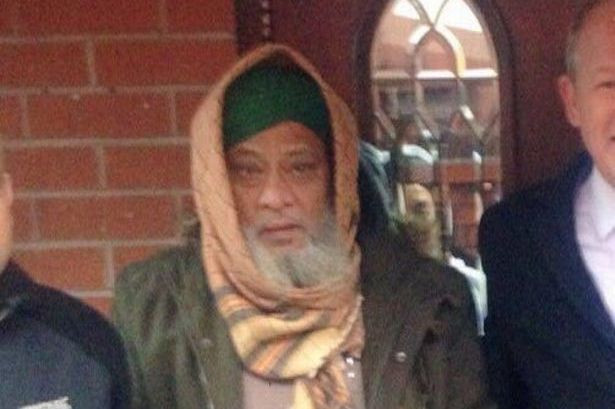 A man has been charged with the murder of a Muslim cleric, who was killed on his way home from a mosque. Jalal Uddin was discovered with head injuries in a children's play area in Rochdale, Greater Manchester, after being attacked on 18 February.
The 64-year-old died a short time later after being taken to hospital.
Greater Manchester Police said Mohammed Hussain Syeedy, 21, of Ramsay Street, Rochdale, has been charged with murder and conspiracy to commit murder. He will appear at Bury Magistrates Court on Monday.
A 17-year-old male previously arrested on suspicion of murder, is on bail until 20 April, Sky News reports.
The pair were arrested after police executed a warrant on Ramsey Street, Rochdale. A Vauxhall Astra was also seized as part of the investigation.
Mr Uddin acted as a Qari, or a reciter of the Koran, at the Jalalia Jaame Masjid mosque. Following his death, a fundraising campaign was started by a friend of Uddin, Mirza Sadiqul Zamal, for the leader's funeral. On the JustGiving page, Zamal described the imam as a great teacher adding "not a single soul can utter a bad word about him".