UK most generous country in Europe with 69% of Britons donating money to charity
Only five of the G20 appear in the top 20 of the World Giving Index.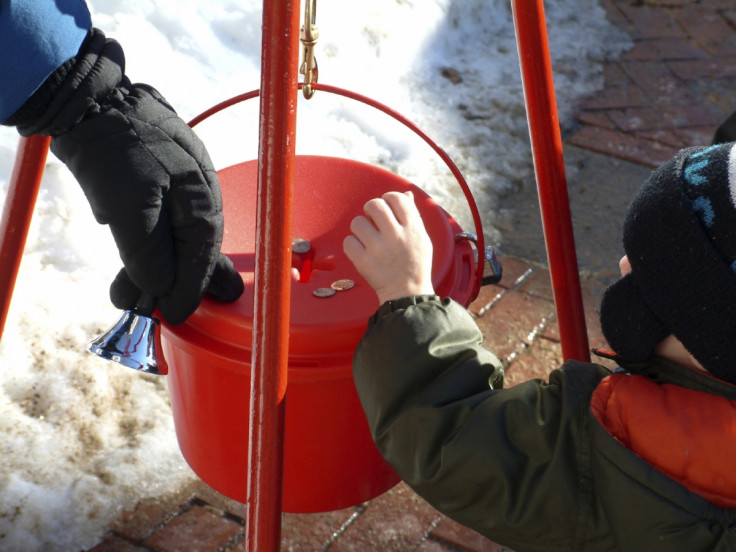 The UK has been described as the most generous country in Europe in terms of charitable donations, although it has slipped two places to number 8 in the world rankings, according to a report by the CAF World Giving Index.
The survey, published on Tuesday (25 October) by the organisation which measures global generosity, showed that 33% of Britons said they volunteered in the past month. This is an increase of 7% from five years ago in 2011, with the 30-49 year age bracket seeing the largest increase.
Less people gave money – at 69% – which is down from 75% in 2015. Those who said they helped a stranger was at 61%, which dipped down from last year at 63%.
"The world is becoming ever more generous – with more people giving time, money or helping others than previously recorded in the seven years of the CAF World Giving Index," Dr John Low, Chief Executive of the Charities Aid Foundation wrote in the foreword to the report.
For the first time, more than half of those surveyed say they helped a stranger – a testament to the innate human desire to help others whenever they are in need.
The report found that more people are helping others in countries around the world, and for the first time, more than 50% of people in 140 countries said they had helped a stranger. The numbers of people worldwide giving money was also slightly higher.
Myanmar has been classed as the most generous country in the world for the third year running. According to the report: "The high scores are likely to be a result of Theravada Buddhism practiced by a large proportion of the population in Myanmar, whereby followers donate to support those living a monastic lifestyle – a practice known as Sangha Dana."
The United States was second, making it the most generous nation in the western world. Around 73% of Americans helped a stranger in this year's Index,
The CAF report showed that countries affected by war and natural disasters had high levels of generosity. Nepal achieved its highest index ranking after the catastrophic earthquakes in 2015 which devastated the country.
Only five members of the G20, which represents 85% of Gross World Product (GWP), are in the Top 20 countries: Australia, Canada, Indonesia, the United Kingdom and the United States.
© Copyright IBTimes 2023. All rights reserved.