UK: Oldest person Brian Lowe to receive Cambridge MA at 102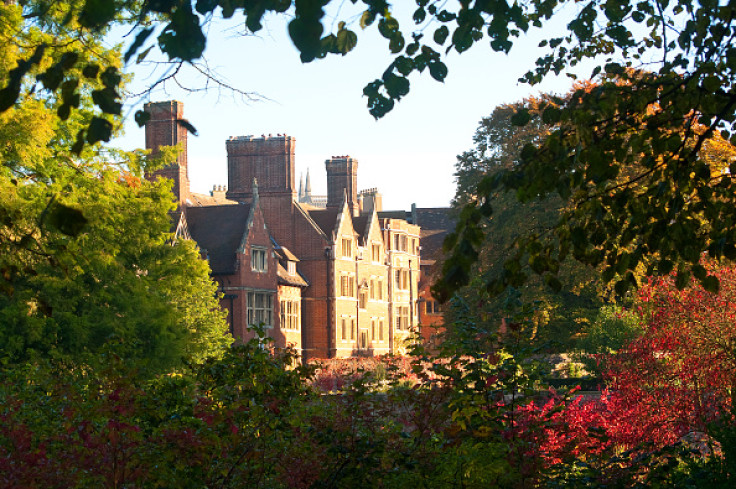 The honour of being the oldest person to receive a Master of Arts from Cambridge University has been earned by retired lawyer Brian Lowe at the age of 102. Lowe finally managed to earn the degree 85 years after first enrolling at the institute as a law student.
"I had been thinking of applying to be awarded an MA for some years, but never got round to it. However, now that I am 102, I would very much appreciate having an MA to complete my CV," said Lowe.
Recalling his time as a law student at the Trinity College when he stayed at the Great Court, Lowe said: "I visited these rooms the last time I was in Cambridge in 1989 when it was occupied by two female students, but seemed much the same, except that there was a wash basin where the coal had been kept, a great improvement."
A Trinity College spokeswoman confirmed that Lowe is indeed the oldest student to receive the honour. "We were delighted to hear from Mr. Lowe and were happy to arrange to have his certificate sent out to him," said the spokeswoman, reported The Telegraph. "We've checked the university registry for anyone older, and we think he's the oldest student to ever have their degree conferred."
Lowe now lives in Australia after having worked as an assistant British trade commissioner in Vancouver, Canada. Earlier news surfaced of a 90-year-old Kenyan rural midwife and grandmother, identified as Priscilla Sitienei, who became the 'world's oldest primary school pupil'.
"Too many older children are not in school. They even have children themselves," Sitienei told the BBC. "They tell me they are too old. I tell them, 'Well I am at school and so should you' ... I want to say to the children of the world, especially girls, that education will be your wealth, don't look back and run to your father. With education you can be whatever you want, a doctor, lawyer or a pilot."
© Copyright IBTimes 2023. All rights reserved.