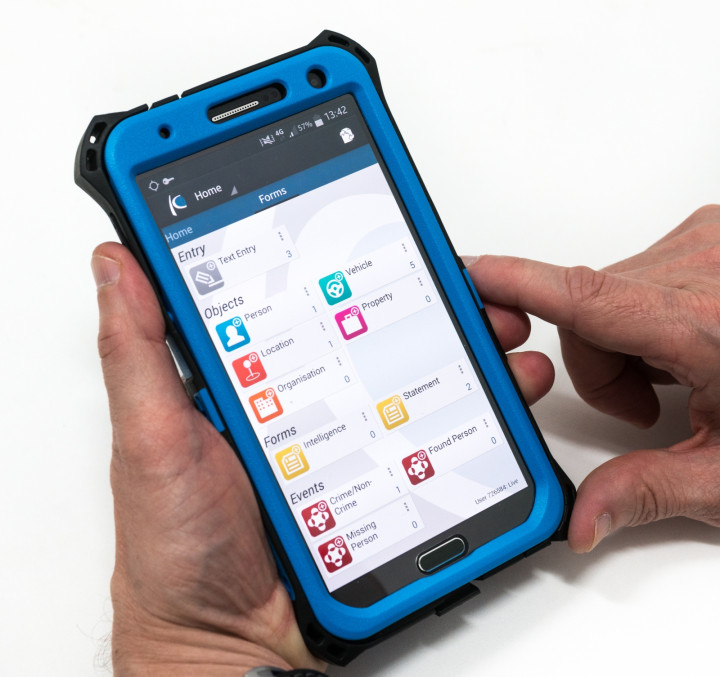 The traditional black, paper notebook is an iconic part of the paraphernalia used by UK police forces, but in a nod toward the inescapable march towards a more technology-focused world, these are now being replaced by something altogether more modern.
Four thousand police officers in Yorkshire will use special apps on Samsung's Galaxy Note 3 instead of traditional notebooks when reporting crimes.
The big screen smartphones, which were launched over a year, come pre-loaded with special software to allow officers record a crime without having to return to a station.
The time saved by working remotely will equate to "a million pounds worth of additional policing annually" for the West Yorkshire Police force, according to assistant chief constable, Andy Battle.
He said: "We continue to look for ways to revolutionise the way we do business, creating efficiency savings that will ultimately benefit the communities we serve long into the future."
As well as allowing officers to remotely report crimes, the smartphones will allow the police to take electronic witness statements on the spot and complete missing person forms without having to return to the station.
The police apps will also give officers on the beat live updates about on-going incidents which will increase "visibility, responsiveness and presence on the streets" according to Battle.
UK police forces have been increasingly embracing technology in recent years, with the West Midlands announcing a £25 million investment in technology-led attempts to prevent and solve offences this summer.
West Yorkshire Police and Crime Commissioner, Mark Burns-Williamson said the savings made by introducing the smartphones would offset government cuts.
"The introduction of the mobile devices will ensure that officers and staff have more time to spend in their communities, offering greater visibility and enabling them to carry out their roles more effectively. As we face Government cuts of over £160 million pounds between 2010 and 2017, it is imperative that we continue to look towards new ways of working that ensure our neighbourhoods are safe and feel safe," he said.