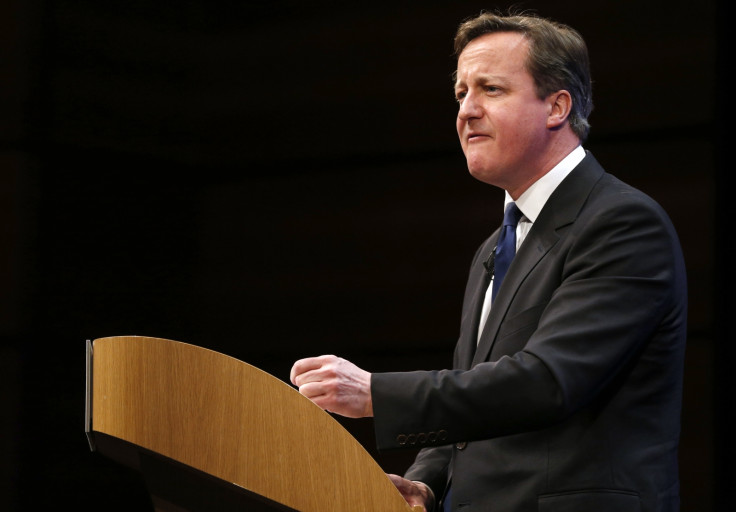 Prime Minister David Cameron has met with five women who played a vital role in exposing the shocking scale of sexual abuse in Rotherham.
1400 girls were abused and trafficked – mainly by men of Pakistan origin – for 16 years in Rotherham, however local authorities were accused of being too slow to prevent abuse in their area.
Ahead of a summit in Downing Street on how to tackle "industrial scale" child abuse in the UK, the PM spoke with 'Isobel' who was groomed and sexually abused by gang members in Rotherham, and a mother of another victim, who witnessed her daughter being sexually exploited.
Both women displayed immense bravery in speaking publicly about their ordeal and persisting in their efforts to be heard, despite being ignored by police and social workers.
Arriving at the summit, the Prime Minister expressed his personal sense of horror and dismay at the ordeal suffered by the victims. He said: "I've just spent half an hour with some of the survivors of abuse in Rotherham and these are stories that are going to stay with me forever. They are absolutely horrific, what has happened.
"I think it's very important we take a step back and just recognise the horrific nature of what has happened in our country. Young girls - and they are young girls - being abused over and over again on an industrial scale, being raped, being passed from one bunch of perpetrators to another bunch of perpetrators. And all the while this has happened with too many organisations and too many people walking on by."
MP Sarah Champion added: "For years they were dismissed and belittled. The mother was blackmailed by authorities to keep her head down. Now to have the Prime Minister invite them to Downing Street, it's such vindication for them.
"Before (meeting them the PM) understood the situation intellectually, now he understands it emotionally. He got it as a human and as a parent," she explained.
Jayne Senior who, with her organisation Risky Business, tried to highlight the cases of hundreds of girls who were being groomed by Asian gangs in Rotherham was also acknowledged for her role in identifying the victims.
As a result of Senior's initial findings, Professor Alexis Jay released an uncompromising report last year identifying 1,400 victims of child abuse in Rotherham.
Professor Jay claims the councils were in denial about the extent of the abuse and were turning a blind eye to the reports, in fear of being labelled "politically incorrect".
Jay's report ultimately led to the resignation of South Yorkshire Police Crime Commissioner Shaun Wright, who was head of children's services in Rotherham from 2005 to 2010.
Ms Champion has now backed a campaign to establish a national task force to combat child abuse and trafficking. The five-point plan which was the foundation for the summit includes an expert swat team of police, social workers and psychologists who would be parachuted in where problems such as Rotherham emerge.
Secondly, Ms Champion believes that there should be sexual and relationship education at key stage 1 in schools so that children understand what a normal healthy relationship is.
The third point is to ensure all professionals working with children have mandatory training in how to spot sexual abuse. During the summit it was suggested that the current model taught to social workers was developed in the 1990s and needed a rethink to incorporate the development of technology and a recognition that abuse doesn't just take place in the home, but can be organised crime.
The Government has now backed Ms Champion's fourth suggestion for a national awareness campaign about child exploitation and the summit also discussed her fifth and final point that there needed to be a culture where child victims are believed and properly supported by the police and prosecution services.
MPs have warned that organised child sex abuse is widespread in England. Local councils have been warned to learn from the mistakes of Rotherham Council and schools inspector Ofsted, and review child protection policies.