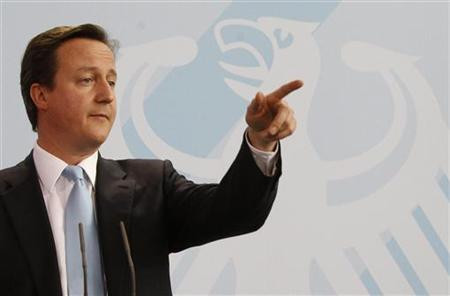 The UK Public sector is set to shed over half a million jobs according to the new Independent body – the Office for Budget Responsibility, set up by the new Government.
Revealed in leaked Treasury documents, the OBR (Office for Budget Responsibility) says that overall 'unemployment could rise by 1.3 million' due to direct measures taken in the Budget last week.
This led to a clash in the Government's weekly Prime Minister's Questions where leader of the Opposition Harriet Harman said that the new Coalition was pushing many people into unemployment – a measure that could lead to a fall in GDP.
"Can you confirm this was an estimate produced by Treasury officials?" she said.
Prime Minister, David Cameron, responded that 'clarity' was the only issue here as the previous Government had refused to produce full tables for employment numbers in the public and private sector – something which they were only doing.
"What the figures show is that under Labour's (the Opposition's) plans next year there would be 70,000 fewer public sector jobs and the year after that there would be 150,000 fewer public sector jobs." he said, adding that under the new Government, unemployment was forecast to fall under every year of government.
Cameron's figures suggested that Labour's plans would have cut over 200,000 jobs in the next two years or 100,000 annually, whilst his Government plans 140,000 annually.
'UNAVOIDABLE'
Last week, George Osbourne, Chancellor of the Exchequer said that this was an 'unavoidable' Budget due to the extent of fiscal deficit in public spending.
He had announced 25 pct real term cuts across all the public sector over four years, ringfencing health and foreign aid along with a package of spending cuts, and other measures aimed at reducing the deficit – however he did not say how many jobs would go.
Opposition Chancellor, Alistair Darling today criticised him:
"The Tories did not have to take these measures. They chose to take them," Mr Darling said.
"They are not only a real risk to the recovery but hundreds of thousands of people will pay the price." he added saying that the Chancellor "failed to tell the country there would be very substantial job losses as a result of his Budget".