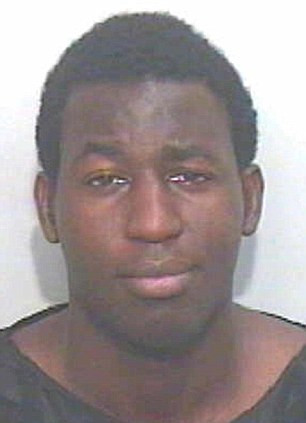 A man dubbed the real-life Norman Bates, who killed his mother in a frenzied attack, has been jailed for life.
Emmanuel Kalejaiye, 22, stabbed his mother, Tolu Kalejaiya, more than 40 times at their home in Wickford, Essex, on the morning of 26 September 2013.
In a sequence of events reminiscent of the Hollywood movie Psycho, Tolu then dressed up in women's clothes in an effort to fool neighbours into thinking his mother was still alive, as he planned to dispose of her body.
During the attack, Mrs Kalejaiya managed to call her boyfriend, Leo Shogunle, at around 7.30am, however he only received the message when he woke later that morning.
Shogunle arrived at the house at around 10am where he was confronted by his partner's bloodied body lying on the kitchen floor. Kalejaiye claimed his mother had been attacked and then fled the scene.
He was later caught on CCTV at around 10.30am buying a can of coke and a pack of Maryland biscuits at a local post office before handing himself in to police.
Police found a heavily blood stained pink hoodie and pink trousers, which Kalejaiye had bought from Primark a month earlier, as well as scraps of paper detailing an elaborate murder plot.
Receipts found at the house showed he had bought the murder weapon from Lidl just a month before the brutal stabbing.
During a police interview, he signed a confession stating: "I admit killing my mother this morning by stabbing her. I did this because she subjected me to a lifetime of physical and mental abuse. She used the Bible to rationalise what she did to me. I believe she manipulated and brainwashed me. I have been very depressed for a long time. I have tried to overcome it but I couldn't take it anymore."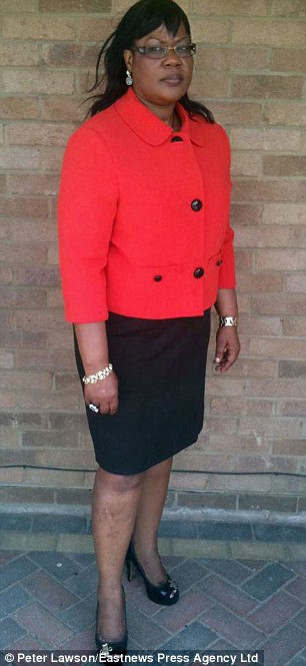 Kalejaiye later changed his story saying a gang of five masked men burst into his home, forced him to stab his mum then threatened him with further violence if he told police.
The jury heard the chilling three-minute voicemail in which the mother-of-two can be heard screaming "don't stab me, don't stab me - you're a demon".
During the trial the prosecution alleged that Kalejaike disliked his mother, who was described as strict and with an explosive temper, and that he 'meticulously' planned to kill her.
Before sentencing, Kalejaiye's counsel, John Benson QC told the judge: "It was an horrific incident, harrowing for anybody listening to the 999 call. She died in terrible circumstances and he will have to come to terms with taking the life of his mother."
Passing sentence, Judge Christopher Ball QC said: "This was an horrific killing. You drew up plans to kill her, over weeks, if not months, and to dispose of the body."
A jury found the Essex University student not guilty of murder, but guilty of manslaughter by reason of diminished responsibility, due to mental health issues after a trial in April last year.
He has since been in a secure hospital for psychiatric assessment. The judge sentenced Emmanuel to life in prison with a minimum of 15 years and three months. He accepted that mental illness played a part in the killing and said Kalejaiye would receive treatment in jail.