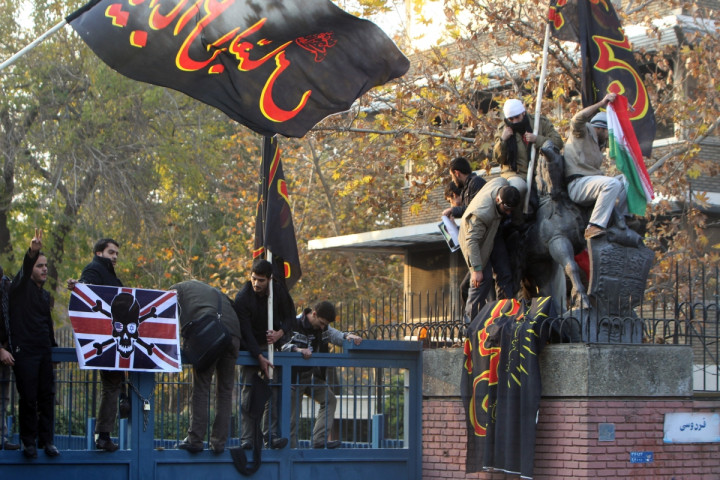 Britain has announced it is to re-open its Embassy in Iran, as the crisis in neighbouring Iraq has suddenly turned Tehran from a long-time rival to a potentially precious ally.
British Foreign Secretary William Hague said the "circumstances are right" to reopen the diplomatic compound, which was shut down in 2011 after hard-liners overran the building.
"Iran is an important country in a volatile region, and maintaining embassies around the world, even under difficult conditions, is a central pillar of the UK's global diplomatic approach," Hague told Parliament.
Hague said that progress in diplomatic relations with Tehran had alleviated Britain's concerns about staff safety and their ability to "carry out their functions without hindrance".
Details about timing were not announced, but Hague said it was his intention to reopen the Embassy with a small presence as soon as some initial practical issues were resolved.
London diplomatic ties with Tehran recently improved after moderate president Hassan Rohani was elected last year, and international talks on Iran's nuclear programme were subsequently launched.
US and Iranian officials met in Vienna last night for the latest round of negotiations.
The crisis in Iraq was also said to be on the table, as the West and Tehran share concerns over the Sunni-led Islamist insurgency.
Iran is a backer of Iraq's Shia government, and has reportedly already provided PM Nouri al-Maliki with military assistance to defend Baghdad from the advance of jihadist fighters with the Islamic State of Iraq and the Levant (Isis).
Earlier, US secretary of state John Kerry confirmed that Washington was "open to discussions" with Tehran over ways to resolve the security emergency and end violence in Iraq.
The possibility has been heavily criticised by Republican senator John McCain, who warned President Barack Obama about cozying up with a country that only a few years ago was listed by the US as a member of the infamous 'Axis of Evil'.
"It would be the height of folly to believe that the Iranian regime can be our partner in managing the deteriorating security situation in Iraq," McCain said.