The Business Secretary has said that nationalisation of the Tata steel works is not the solution to the crisis. Sajid Javid made the comment in a statement issued shortly before he stepped on a plane to return to the UK from Australia.
Javid insisted that the government is looking "at all viable options to keep steel making continuing in Port Talbot." He added: "I don't think nationalisation is going to be the solution because I think everyone would want a long-term viable solution.
"And if you look around Europe and elsewhere I think nationalisation is rarely the answer, particularly if you take into account the big challenges the industry faces." Prime Minister David Cameron will chair a meeting of key ministers on 31 March to discuss the crisis with at least 15,000 permanent jobs under threat. According to analysis conducted by IPPR think tank, some 40,000 jobs could be on the line if no buyer is found.
Cameron has resisted calls from the Labour party to recall Parliament despite Opposition leader Jeremy Corbyn launching a petition calling on the prime minister "to act to protect our steel industry." The petition has garnered over 37,000 signatures.
Calls for a bail out intensify
Corbyn was the first senior Westminster politician to travel to Port Talbot, after cutting his holiday short. He warned that the government needs to step in. "We need a steel industry in Britain. We need a manufacturing base to our economy in Britain," Corbyn told Sky News.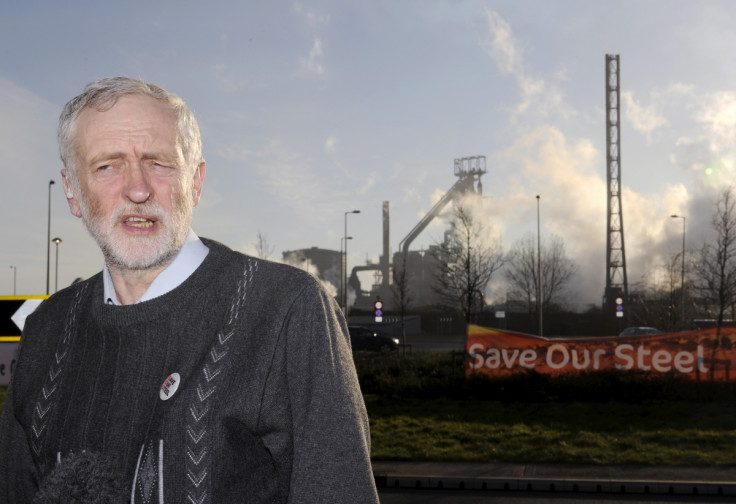 "If you leave it to market forces, we will end up with a Chinese-dominated steel industry in Europe," he added. "There has to be intervention.
"Surely the function of government, the function of being Prime Minister or Business Secretary is where necessary to intervene to protect jobs and communities and this crucial industry." The Labour leader added that "losing more than a century of steel making" in towns and cities across Britain would be "unacceptable".
His call for intervention was echoed by fellow politicians, who pointed out the government's role in rescuing banks. "This industry is as important to Wales, I would argue, as the banking sector is to the whole of the UK," Plaid Cymru leader Leanne Wood told BBC News. "If the banks could be bailed out, then the steel industry should be bailed out too," she added.