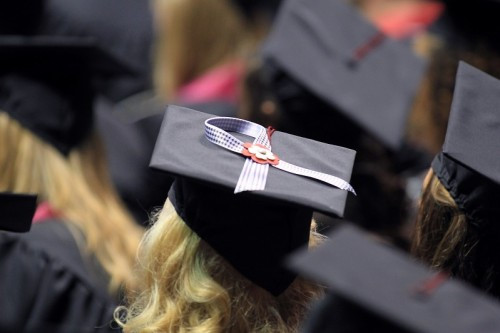 Thousands of students in the UK may be prevented from graduating this summer after university staff have threatened to boycott marking amid a pay dispute between workers and higher education institutions.
The University and College Union (UCU), which has 113,233 members and represents lecturers in Britain, has given the green light for its "ultimate sanction" of a marking boycott to be implemented from 28 April, if university employers still refuse to thrash out a deal over pay.
The union said that a marking boycott could still be avoided if the employers, the Universities and Colleges Employers Association (UCEA), agree to serious negotiations.
"A marking boycott is the ultimate sanction, but an avoidable one if the employers would negotiate with us over pay," said Sally Hunt, general secretary of the UCU.
She added: "No member I have spoken to wishes to see this dispute escalate, but in the continued absence of meaningful negotiations from the employers, we are left with no alternative.
"I fail to see how any university can claim to have students' best interests at heart if it is not pushing for talks with the union to resolve this dispute.
"Even now the timetable we have set provides a generous window of opportunity for the employers to address our just demands, which we, and students, hope they take.
The threat of industrial action comes after university staff were offered a below CPI and RPI inflation pay rise of 1%.
The UCU, which rejected the offer, claimed this would leave the workers with a real-terms pay cut of 13% since 2009.
The pay dispute saw UCU members walk-out and stage protests against their employers across the UK last year.
The latest action would see unions members refuse to mark students' work, to not communicate marks and not attending examination boards – among other things.
A UCEA spokesperson said: "Higher Education institutions will certainly be disappointed that the UCU is still threatening a marking boycott, as this is action that is once again aimed directly at students' education.
"Both UCU and Higher Education institutions are well aware that strike support has dwindled still further in recent weeks, with the overwhelming majority of staff not taking part and having no wish to disrupt students' education.
"It is quite extraordinary for the UCU to be planning yet more action over last year's pay uplifts with the 2014-15 pay negotiations due start in March, a full month prior to the start of their threatened marking boycott."