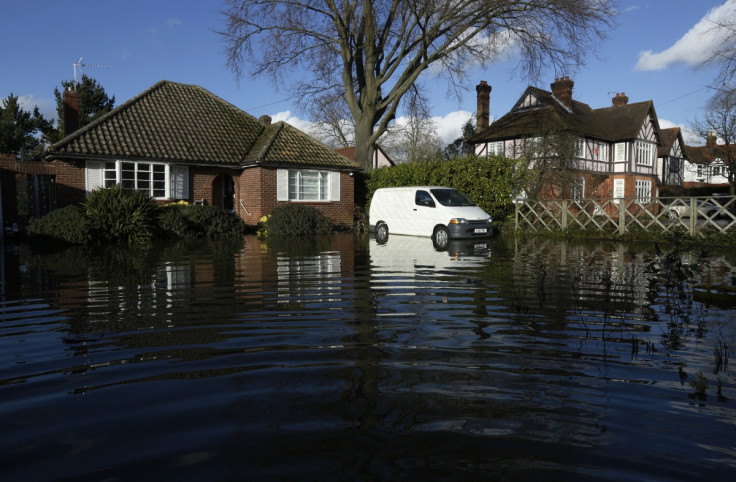 As parts of the country remain submerged in flood waters, it comes as no surprise to find that the UK has suffered its wettest winter since records began more than a century ago.
The Met Office released figures for December 1 to February 19, which show that the UK has had 486.8mm (19.2 inches) of rainfall, making it the wettest winter since 1910, beating the previous high set in 1995 of 485.1mm (19.1 inches).
Plagued by battering winds and severe floods the stormy weather has struck all regions of the UK and shows little sign of abating, with forecasters predicting another week of heavy rainfall.
There are 75 flood warnings in total and 121 less serious flood alerts currently in place across England and Wales.
Two severe flood warnings remain in the Somerset Levels, which has been one of the worst-hit areas, suffering prolonged flooding as a result of incessant heavy rain, forcing residents to abandon their water-logged homes.
There are reports of ongoing flooding in parts of Greater London, Kent, Hampshire, Wiltshire and Dorset, meanwhile properties in areas including Windsor and Maidenhead, Surrey, Buckinghamshire, Wokingham and West Berkshire could remain flooded for some time.
Southern England seems to have survived the worst of the weather with the risk of flooding now receding as river levels fall, including along the Thames and Severn.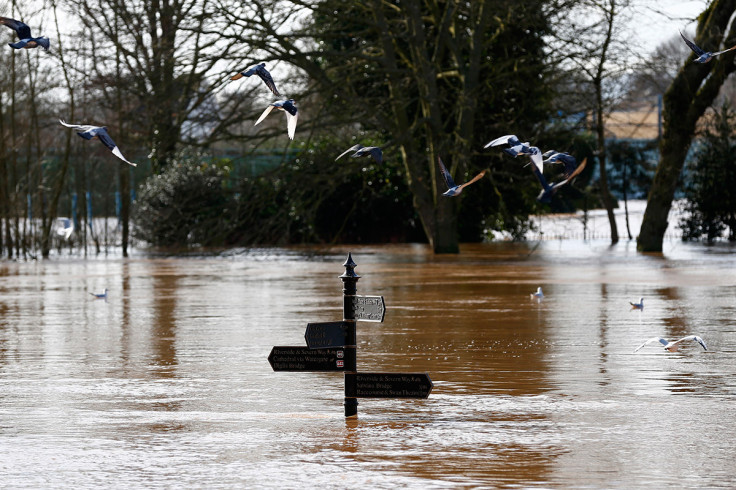 The Environment Agency has warned of more unsettled weather on the way, however Met Office spokeswoman Laura Young added that the anticipated inclement weather will not be extreme and is typical for the time of year.
"This is weather, rather than exceptional weather. It's unsettled, but February unsettled. It is standard weather for this time of year and nothing like the extreme and exceptional weather we've seen over the last couple of months,"' she explained.
The environment agency also confirmed that dredging will begin in March in the Somerset Levels, provided water levels in the area drop and the banks and adjacent land is dry enough for the excavators to work safely
Floods Minister Dan Rogerson said: "Today marks a crucial step forwards in ensuring local communities around the Somerset Levels are better protected from the devastating impact of floods.
"We know those affected are tired and fed-up but I can assure them we are working around the clock to clear the flood water so they can get on with their lives."
Officials and ministers have faced criticism that two decades of under-investment in flood defence work had turned the Levels into a disaster zone.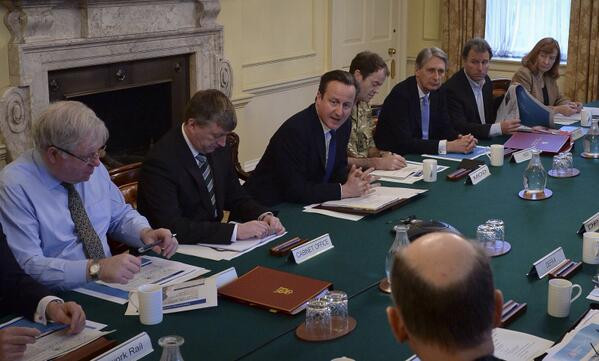 Prime Minister David Cameron visited the region to view the scale of the damage himself and pledged to support the communities affected by the floods.
The government has outlined details of help that will be provided for households and businesses affected by the flooding.
Businesses flooded since December will qualify for 100 per cent business rate relief for three months, and the Government is also providing up to £4 million to councils to give people with flooded properties a council tax rebate of at least three months.
Cameron stated: "This Government is continuing to take decisive action across the board to help hard-working people affected by the floods.
"We have led the immediate response through Cobra, and put in place a range of measures to help people in the longer term.
"We are helping people who need help now and protecting communities who need protecting in the future."
Western regions of the UK are expected to be hit by gale force winds of up to 60mph over the coming (22- 23 Feb) weekend.