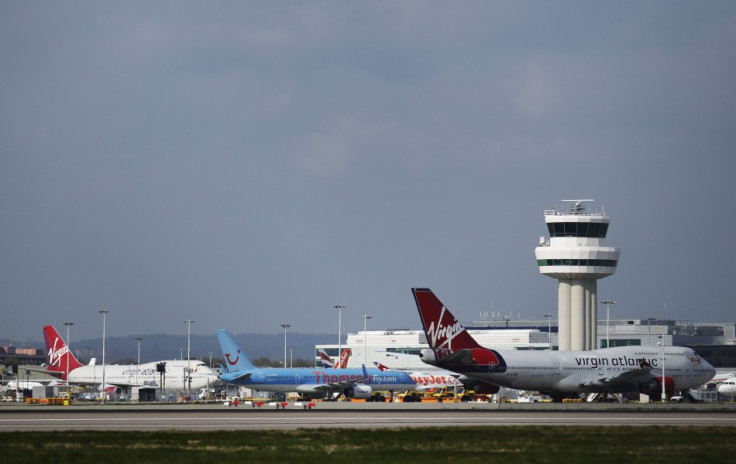 Metropolitan Police counter-terrorism officers arrested four men at Gatwick Airport after they were refused entry to Turkey.
The men, -aged between 32 and 38, were arrested on Saturday at the airport, in Surrey, after they were prohibited from entering Turkey last week.
The four were stopped at Antalya airport, a coastal city in south Turkey, on 29 April, but it is not known why the Turkish authorities refused them entry.
The men were arrested under the Civil Aviation Act 1982 after being flown back to the UK on Saturday.
The Met police said: "On Saturday May 2, officers from the Met's counter-terrorism command arrested four men aged 36, 38, 37 and 32.
"They were arrested for an offence under the Civil Aviation Act 1982. The men were taken to south London police stations and bailed to return to a date in mid-June."