UK terror threat: Isis threaten doomsday attack that will 'turn children's hair white'
Islamic State (Isis) terrorists have warned the UK of a "Doomsday attack" that will eclipse the brutal Paris killings and turn "children's hair white". Despite the numerous warnings by Isis (Daesh) that they are planning to attack the UK, most recently in a gruesome beheading video believed to have starred British extremist Siddhartha Dhar, this is the "most menacing yet" according to experts.
The new threat was made in its latest edition of the extremists, Arabic language newspaper, al-Naba (the News) and comes as the group published a new execution video on the internet on 30 January which featured threats to attack Western nations, particularly Spain. The IS extremists want Spain to "pay dearly" for having crushed Muslim rule in Andalusia which lasted from 711 to 1492.
The article, which eulogises Mohammed Emwazi, dubbed "Jihadi John", who was killed by a US reaper drone strike, warned that the UK will receive the "lion's share" of punishment dished out by the terrorists. The new warnings have sparked frenzied searches by MI5 for terrorist cells hiding in the UK.
The new attack on Britain will be so severe, IS claims, "that it will turn children's hair to white" said the Sunday Times. The warning is said to refer to a verse in the Koran telling of the horrors expected on Judgement Day.
According to UK security forces around 50 "high-risk" fighters are said to be under close surveillance by MI5 with phone taps and travel restrictions after returning from fighting in Syria. In total, an estimated 450 British Muslims who travelled to Syria and Iraq to fight with jihadists have returned home.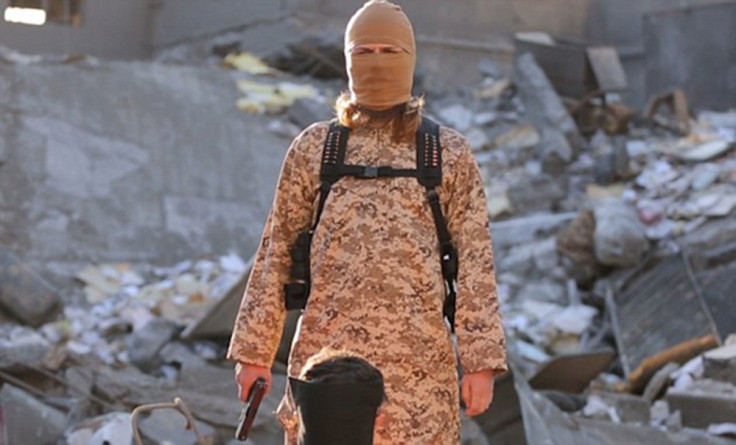 In a video released last week nine of the Paris attackers, including ringleader Abdelhamid Abaaoud, threatened Great Britain. Abaaoud, 28, is believed to have travelled to London ahead of the Paris attacks after UK landmarks were found on his phone.
In the video Abaaoud says: "By Allah, we will come to you. Rather, we are already in your lands. We will slaughter you inside your homes." Which could be construed as an existing cell conducting operations inside the UK.
Last week Shiraz Maher, of the International Centre for the Study of Radicalisation at King's College London, wrote in the New Statesman magazine: "This is not the first time that Isis has appeared to threaten Britain, but it is the most pointed and menacing warning yet."
The Metropolitan Police reacted to the possibility of an imminent terror threat to the nation's capital by saying: "We want the public to be alert, not alarmed. The current threat level across the UK from international terrorism remains at severe, meaning an attack is highly likely.
"UK police and security and intelligence services are working tirelessly to confront this terrorist threat and keep the public safe."
© Copyright IBTimes 2023. All rights reserved.