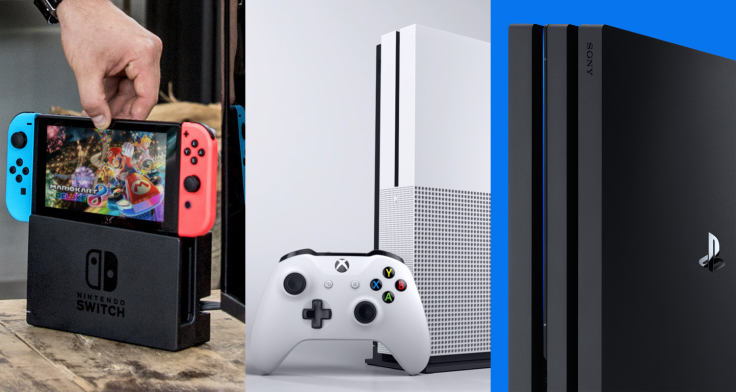 This week's round-up of the best video game deals and discounts in the UK includes a package for each of the three main consoles: a Nintendo Switch with Mario & Rabbids: Kingdom Battle; a PS4 with Fifa 18; and an Xbox One X with Forza Motorsport 7.
On the gaming front there's Shinji Mikami horror The Evil Within 2 for a touch under £20, The Legend of Zelda: Breath of the Wild on Wii U for £34.99 and last year's Call of Duty: Infinite Warfare for just a fiver.
There's also Deus Ex: Mankind Divided for £2.99 on PS4, Dragon's Dogma Dark Arisen for £13.99 on PS4 and Dark Souls 3 for PS4 AND Xbox One for just £12.
There's also The Last Guardian – one of 2016's must-play games – for £14.99
Thanks as ever to Hot UK Deals for putting together this week's list.
Consoles
Nintendo Switch (Neon Controllers) w/ Mario and Rabbids: Kingdom Battle - £309.99 @ Game
PS4 Slim 500GB w/ Fifa 18 + [Additional Controller or Gran Turismo Sport ] - £229.00 @ Tesco
Xbox One X 1TB w/ Forza Motorsport 7 - £439.99 @ Smyths
Games
Deus Ex: Mankind Divided [PS4] £4.99 @ Argos
The Evil Within 2 [Xbox One / PS4] £19.95 - Base
Call of Duty Infinite Warfare [Xbox One] £5 @ Tesco Direct
The Legend of Zelda: Breath of the Wild [Wii U] £34.99 @ Argos
Dragon's Dogma Dark Arisen [PS4] £13.99 Delivered @ Base
The SteamWorld Collection [Wii U] £9.34 @ 365Games
Dark Souls 3 [Xbox One / PS4] £12.00 @ Tesco Direct
Mirrors Edge Catalyst [Xbox One] £7.99 @ Microsoft Store
The Last Guardian [PS4] £14.99 @ Smyths Toys
Titanfall 2 [PC] £9.99/£9.49 @ CDKeys
Final Fantasy 15: Day One Edition [PS4] £14.99 @ GAME
Gears of War 4 [Xbox One] £9.99 @ The Game Collection
Accessories
Wired Zelda controller for Nintendo Switch - £19.99 @ Argos
Halo 4: Forward Unto Dawn Deluxe Edition [Blu-Ray / DVD] & Halo: Nightfall - Collector's Edition - £3.19 each @ Base