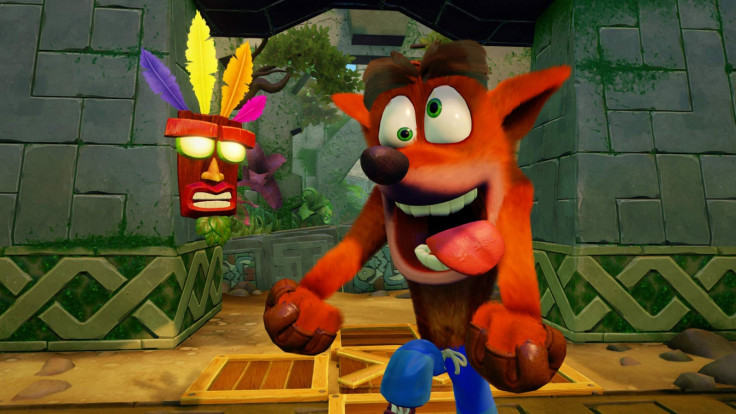 This week's round-up of the best video game deals and discounts in the UK includes the enormously-popular Crash Bandicoot N-Sane Trilogy, which was released recently for PS4, as well as new Nintendo Switch fighter Arms.
PS4 adventure Horizon Zero Dawn is available for £25.95, fellow exclusive Gravity Rush is just a tad cheaper at £25.00 and there's a big discount on Switch launch title Super Bomberman R, which is now £29.99 on the Switch store.
Middle-Earth: Shadow of Mordor's game of the year edition is available for less than £5 on both PC and Xbox One ahead of the sequel's release in October. 2016 game of the year contender Dishonored 2 is a steal at just £9.99 and Wipeout remaster the Omega Collection can be bought for just over £20.
Thanks as ever to Hot UK Deals for supplying this week's list.
Consoles
Xbox One S 500GB console w/ Forza Horizon 3 - £189.99 @ SimplyGames
Games
Horizon Zero Dawn [PS4] £25.95 @ The Game Collection
Arms [Nintendo Switch] £37.95 @ The Game Collection
Crash Bandicoot N-Sane Trilogy PS4 - £27.99 @ Tesco Direct
Super Bomberman R [Nintendo Switch] £29.99 @ Nintendo eshop
Dishonored 2 [PS4 / Xbox One] £9.99 @ Game
WipEout: Omega Collection [PS4] £21.85 Base
Gravity Rush 2 [PS4] £25.00 @ Tesco Direct
Rise of the Tomb Raider w/ artbook [PS4] £22.85 @ SimplyGames
Middle-Earth: Shadow of Mordor - Game of the Year Edition [PC - Steam] £2.99 @ CDKeys
Middle-Earth: Shadow of Mordor - Game of the Year Edition [Xbox One] £4.80 @ Microsoft Store
Just Cause 3 Gold Edition [PS4] £19.99 @ Smyths
Hitman - Steelbook Edition [PS4 / Xbox One] £19.99 @ Argos
The Surge [PS4 / Xbox One] £25.00 @ Tesco Direct
PlayStation VR Worlds [PS4] £14.85 @ Base
Injustice: Gods Among Us - Ultimate Edition [PS4] £11.99 @ Base
God of War lll Remastered [PS4] £9.93 @ Toys R Us
PlayStation VR Worlds [PS4] £15.85 @ Shopto
Dragon Quest Heroes II - Explorer's Edition [PS4] £19.95 @ The Game Collection
Lego Batman 3 [PS4] £9.85 @ ShopTo