UK weather forecast: Overblown rumours of Storm Abigail are premature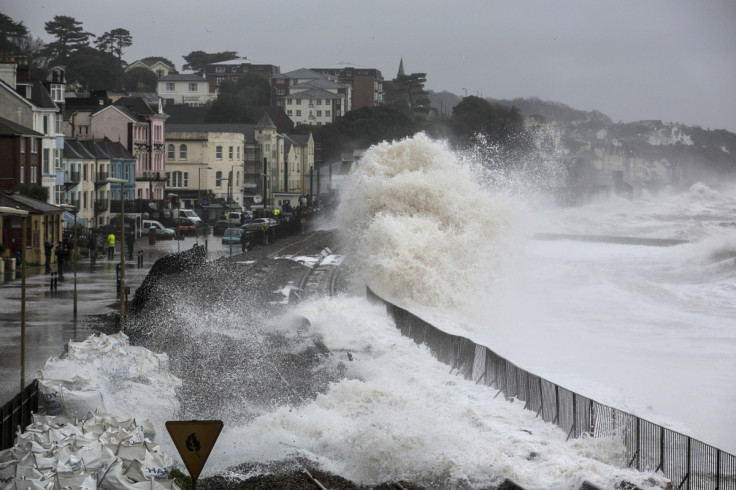 The Met Office has dismissed claims that this weekend will bring Britain the first of its officially named storms. The weather service has said that there are no severe weather warnings issued for this weekend and have not named any storms so far.
The Met Office announced their official list of chosen storm names last month after the general public pitched in to have their say. Storm Abigail is the first on the list, with many anticipating its arrival in the UK this weekend. However, a spokesperson for the Met Office said: "We are continuing to monitor the developing weather situation and will let everyone now when any storm is officially named."
While unsettled weather is expected over the weekend, with spells of rain and strong winds, the Met Office has not classified this as a storm so far. Saturday 7 November is expected to see wet and damp conditions for many, however, by Sunday 8 November the Met Office has said mild conditions could be back alongside windy spells of wet weather. Much of the rain and gales will be confined to coastal regions and upland areas of the north and west.
Southern parts of the UK are expected to witness the strongest winds on Saturday 7 November, with gusts reaching up to 50mph along the southern coast of England. The northern regions of the country, particularly the northwest, will see the windiest conditions on Sunday 8 November and into Monday 9 November. However, even here, gusts of wind are not expected to reach above 60mph.
The Met Office launched the 'Name Our Storms' project last month in the hope that it would help raise awareness of severe weather. Storms moving in from the Atlantic often make first landfall on UK shores, and the Met Office said they would be naming these storms when they have the potential to cause "substantial impacts" in the UK or Ireland.
Names for the storms will be chosen from the official list in alphabetical order and alternating between male and female names, with Abigail first on the first. Other names on the list mean that the UK could soon see a Storm Nigel, Storm Katie and Storm Rhonda.
© Copyright IBTimes 2023. All rights reserved.