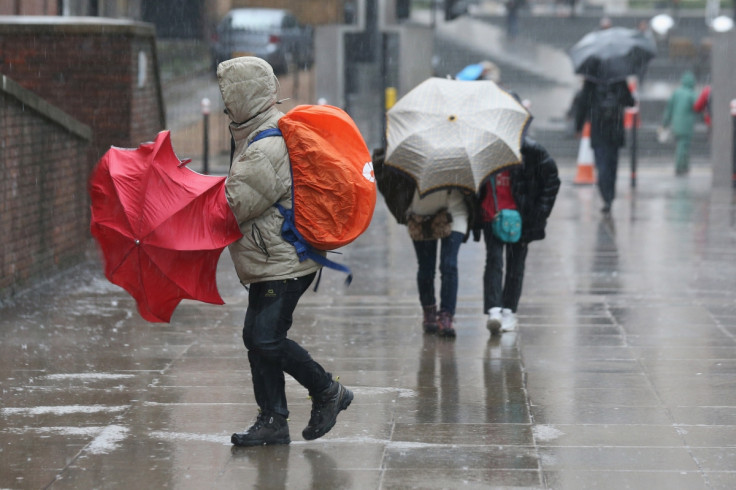 Storm Barney battered the capital overnight, with strong gales causing disruption to transport services due to falling trees. Gusts of more than 80mph were recorded in parts of the country, resulting in widespread power blackouts throughout the night. More than 15,000 houses and businesses remained without electricity on Wednesday morning (18 November).
A number of roads were closed in London on Tuesday night and into Wednesday morning as Transport for London (TfL) cited incidents of "unsafe scaffolding" and "fallen trees" in the wake of Storm Barney. Regent Street was among the busy roads to be closed, with buses being diverted from their usual routes over reports of falling Christmas lights.
Meanwhile, a number of train services were also disrupted. The Stansted Express experienced delays after a fallen tree damaged overhead wires, while Thameslink services were also reported to be running a delayed service. East Midlands Trains, Virgin Trains, Greater Anglia and Network Rail reported delays for the same reason. Flights from major London airports, including Heathrow and Gatwick, were disrupted and passengers were urged to check with their airlines before travelling.
The London Fire Brigade was called to a number of incidents of unsafe structures across the city, with the London Ambulance Service reporting that one person in Brent was taken to hospital after a scaffolding collapsed on Tuesday evening. The France-England friendly football game at Wembley Stadium also saw some disruption when heavy winds blew a giant banner on to the pitch, forcing England goalkeeper Jack Butland to drag it away.
Storm Barney is the second storm to be named by the Met Office this season and follows just days after Storm Abigail caused flooding and power cuts across the country. Although the storm has now cleared the UK, forecasters have predicted unsettled weather for the next few days. The Met Office has also said that the UK could be hit by snow over the weekend as temperatures plummet to near 0C in some parts of the country.
Londoners took to social media to post about #StormBarney, fallen scaffolding and travel misery.