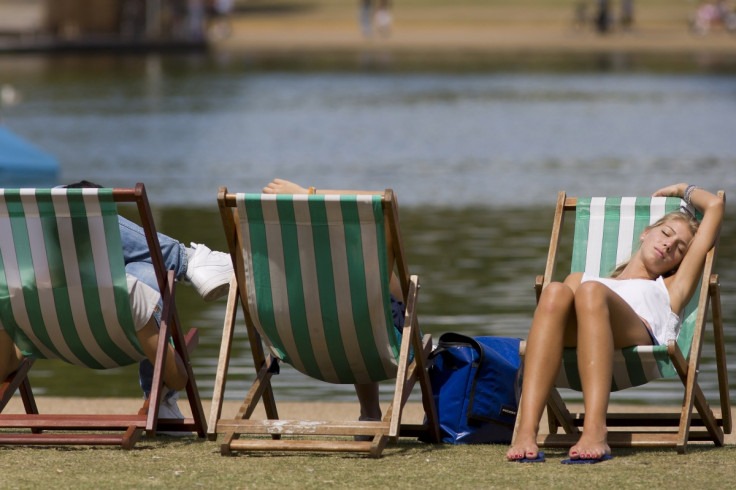 The sizzling UK weather is set to get even better this weekend, with Brits enjoying high temperatures of around 30C, according to the Met Office.
Warm, tropical, Atlantic air will continue to drift over Britain in the coming days and through to next week. As usual, the south east of England will enjoy the best of it.
The Met Office says temperatures in London will reach 27C on Saturday, 28C on Sunday and 29C on Monday.
Other parts of central and southern England will be even hotter.
Scotland and Northern Ireland will have more of a mixed weekend with spots of cloud and rain, but still a mainly pleasant front with temperatures in the low 20s.
Chief Meteorologist Andy Page said: "With high pressure building from the south west and warm air being drawn up from the Azores, the south of England will be very warm or hot weather this weekend and into next week.
"Daytime temperatures will widely be in the mid to high 20°C's with some central and south eastern parts reaching the low 30°C's. It will also feel warm and humid overnight.
"Looking ahead to next week, it's likely that the very warm weather will continue across southern parts of the UK, although it could turn more unsettled later in the week with a risk of some thundery downpours."
The last time UK temperatures exceeded 30C in June was 30 June 2015 when they soared to 30.5C in Northolt, London, during the afternoon. On average, June temperatures only exceed 30C three times every ten years.
People, especially those with children, are urged to take extra care and use sunscreen as UV levels will be very high over the weekend. Pollen levels will also be high.