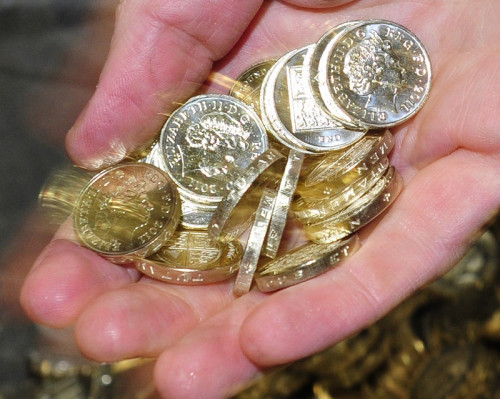 The UK's economic recovery may not be reaching employees' pay packets as the average advertised salary across the country has fallen to a 16 month low, leaving workers more than £2,000 worse off.
According to the UK Job Market Report from Adzuna, the average advertised salary has dropped by 4.1% in the past year to £32,323 in December 2013.
The decline represents a fall in wages of £2,136 in real terms, and marks the third consecutive month in which advertised salaries have fallen.
"The recovery in the jobs market is far from over," said Andrew Hunter, co-founder of Adzuna.
"The great news is unemployment has fallen at record levels, but wages are still stuck in a post-recession hangover – while the backlog of employees waiting for the right time to change jobs is clearing, salary levels are yet to catch up."
The research revealed the salary slide has been felt throughout the country, with annual advertised pay declining in every region aside from Wales during the twelve months to December.
The East of England and the West Midlands have borne the brunt of the fall, with the average salary dropping 8.4% and 6.9% respectively in these regions.
But Wales has bucked the trend. Salaries in Wales have risen 4.1% over the twelve months to December, reaching an average of £28,121 – meaning salaries in Wales are now at their highest point since August 2012.
Hunter added: "The salary picture looks gloomy throughout the country. But some areas are weathering the storm better than others, with Wales leading the way.
"Initiatives such as Jobs Growth Wales, which has created over 10,000 jobs for young people, are helping to kick-start the regional labour market."
Festive Season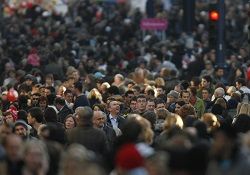 Adzuna said a few sectors have managed to navigate the salary slump, and witnessed an increase in advertised salary in December.
Salaries in the Hospitality and Catering sector, for instance, increased 6.6% to £19,234 in the year to December 2013 – the largest increase of any UK sector.
The industry also saw a rare monthly increase of 1% from November to December.
This follows recent statistics showing that revenues in bars and restaurants increased 5% and 38% respectively over the Christmas period, largely fuelled by corporate hospitality as a result of increased business confidence.
Other sectors to record salary increases in December included Engineering (+5.1%) and the Energy, Oil and Gas sector (+1.5%). In both skilled sectors, a brain drought has led to fewer skilled workers vying for each role and employers have increased salaries as a means to attract talent.
But at the opposite end of the spectrum, some of the sectors that have suffered most severely from the salary slump include Healthcare (-3.4%) and Teaching (-1.8%). Public sector cuts have taken a toll on budgets, and salaries have been squeezed as a result.