Ukraine: Boxing Heavyweight Vitaly Klitschko to Run for President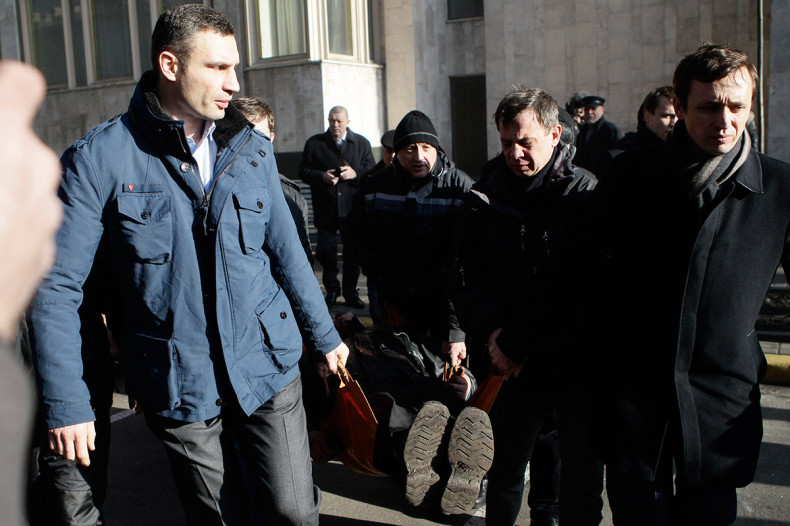 Ukrainian opposition leader and ex-boxer Vitaly Klitschko has confirmed he will run for the presidency as plans to form a new government were put on hold by interim president Oleksander Turchinov.
The former heavyweight boxing champion and leader of the progressive Ukrainian Democratic Alliance for Reforms (UDAR) has been at the forefront of the anti-government protests that shook the regime of Viktor Yanukovich and ultimately led to his removal.
UDAR, an acronym of the Ukrainian word for "punch," is a largely progressive party that wants Ukraine to become a "successful European state". Among its goals are to centre politics around "fundamental European values," such as the rule of law, a competitive democracy and a social contract constitution. UDAR holds a 9.5% share of the Ukrainian parliament.
Klitschko is likely to find a serious contender in Yanukovich's arch rival, the former prime minister Yulia Tymoshenko, who was freed from prison on Saturday after spending two-and-a-half years behind bars.
That came after Ukraine's parliament voted to send Yanukovich, who fled the capital, to be tried for serious crimes by the International Criminal Court (ICC) in The Hague.
The resolution linked Yanukovich, whose whereabouts are unknown, to police violence against protesters that led to the deaths of more than 100 Ukrainians.
The resolution said former interior minister Vitaly Zakharchenko and former prosecutor-general Viktor Pshonka, who are also being sought by the authorities, should also be tried by the ICC.