Artillery shells have hit close to the centre of Ukraine's separatist-held city of Donetsk for the first time, killing at least one person.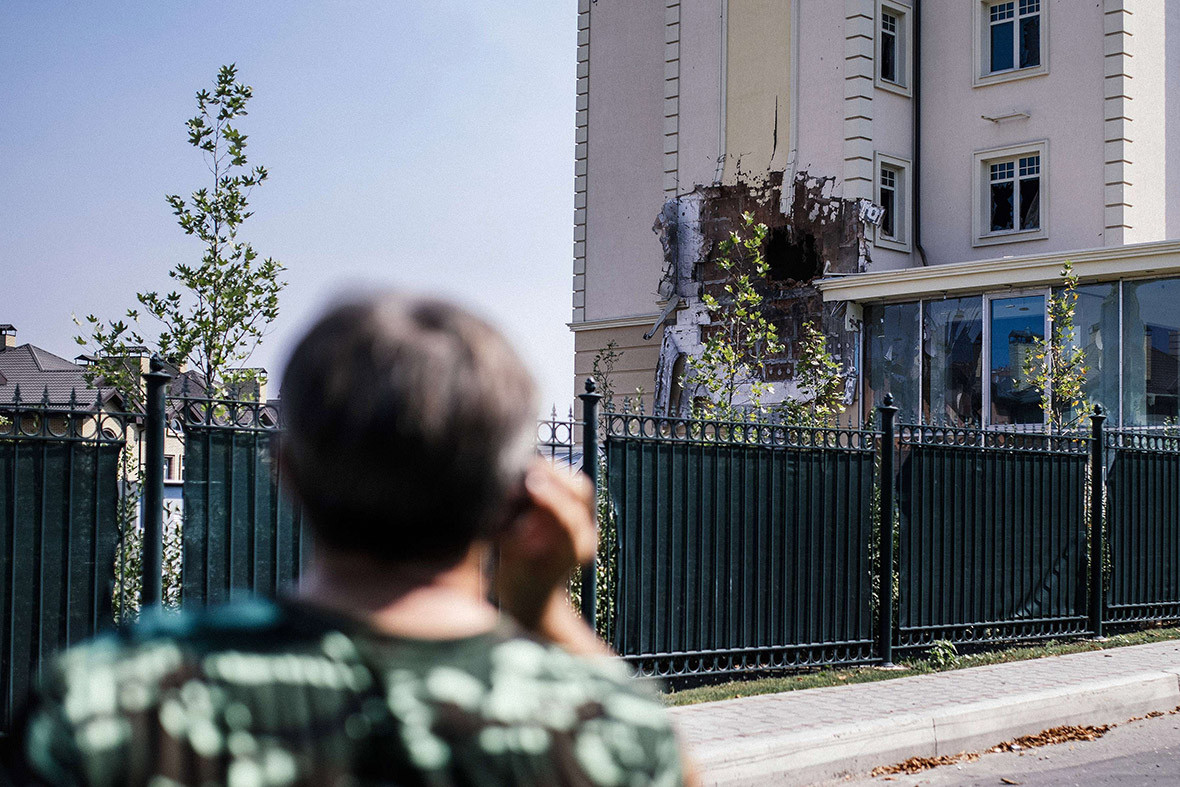 Two shells landed 660 feet (201m) from the Park Inn Radisson, one of the city's main hotels, shattering windows. The blasts opened up a yawning hole on the third floor of an apartment block and left a broad crater on the pavement.
It was not immediately clear if the artillery was fired by government or rebel forces.
Several high-rise blocks in a south-western district in the city showed the effect of artillery strikes. In one, the facade of one of the top floors was blown away to reveal a shattered interior. Others bore smashed windows and gaping holes.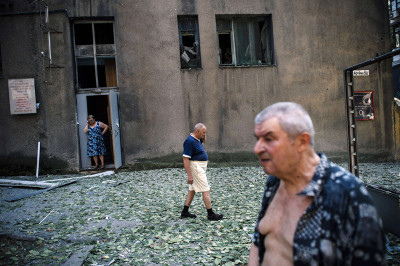 The Ukrainian army has refrained from going into Donetsk, favouring an artillery campaign of attrition over close urban combat. Residents have revealed that damaged houses are often to be found near rebel firing positions, suggesting that the rocket attacks are responses to outgoing strikes.
Ukrainian troops have been slowly encircling Donetsk, a city that once had a population of nearly one million people.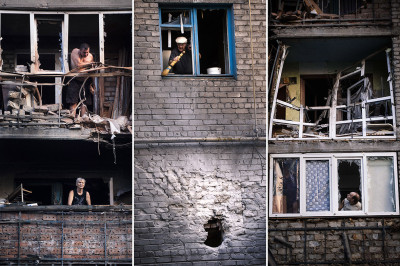 The UN has revealed that the death toll from the fighting between government troops and separatists has nearly doubled in the last two weeks. "Very conservative estimates" show the overall death toll has risen to at least 2,086 people as of 10 August, up from 1,129 on 26 July.