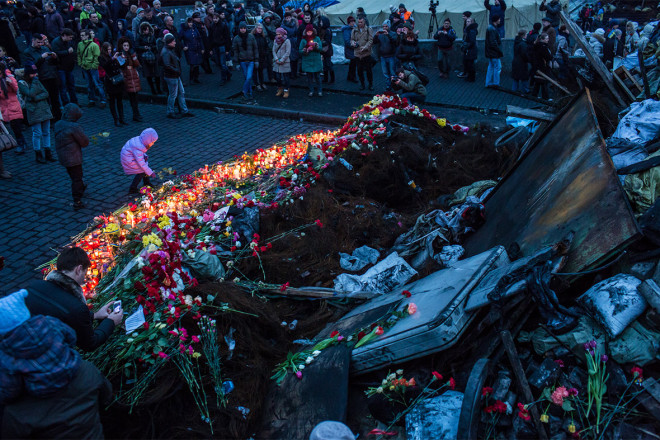 David and Lisa Bundy of Montgomery, Alabama, stayed in an apartment in Kiev as they were finalising the adoption of four Ukranian children, AP has reported.
The apartment where the American couple stayed with the kids was just few minutes away from Independence Square, known also as Maidan, the centre of violent protests which culminated in the death of about 100 people and the ousting of former president Viktor Yanukovich.
David Bundy, a 47-year-old freelance photographer, said the protests in the square began about a week before they arrived, but they didn't worry as the rallies were peaceful.
"We had to deal with protesters constantly. It was part of our daily routine," Bundy said.
Gradually, however, the protests turned into violent clashes with police and the police disappeared from Bundy's neighborhood.
"The protesters themselves became our police department," David Bundy said.
The foster parents listened to gunfire and explosions, while the children played games and tried to sleep as bullets whizzed by their balcony.
"It was a constant boom, boom, boom," said David Bundy, in an interview at the couple's Montgomery home, a day after he returned with three of the children.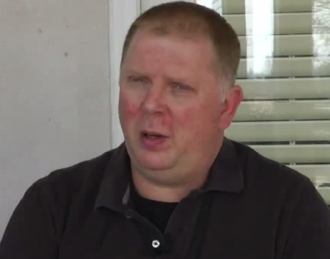 "It was three or four explosions every 10 seconds."
The couple, who can't have any children of their own, had planned to return home together after the last of the four adoptions, but decided it would be best if David Bundy headed home early with the others to escape the violence.
"The children became afraid of what was going on, and then it became more of a safety issue," he said.
Bundy arrived in Montgomery on Sunday night with 14-year-old Karina; 11-year-old Max; and 9-year-old Alla, while his wife remained behind in Kiev with Nastia, 16.
In the summer of 2013, David and his wife Lisa, an emergency room physician, volunteered with Bridges of Faith, a program that brings orphans from Ukraine to Alabama for a month of cultural enrichment. Through the program, they met Nastia, and made plans to adopt her. Later, they met Karina and her siblings and decided they would adopt the four kids.
"Something felt very right about them being with us," David Bundy said.
Adopting from Ukraine costs about the same as a domestic adoption, but can be challenging as it requires working with lawyers and courts outside of the US, the foster father added.
Despite the violence, government agencies and courts stayed open, and the Bundys were able to complete three of the adoptions. Nastia's was held up by a paperwork problems and a judge's illness, David Bundy said.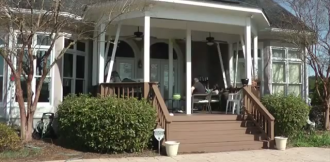 He recalled a night when the family tried to sleep despite repeated explosions.
Two of the younger children crawled in bed with Nastia. "It was Nastia's first opportunity to be a big sister," he added.
David Bundy and the three children celebrated their arrival in the United States, while Lisa Bundy and Nastia moved to a safer area on the outskirts of Kiev to wait for her adoption to become final.
With a nation rocketed by violent protests and an interim government under construction, Bundy worries about delays.