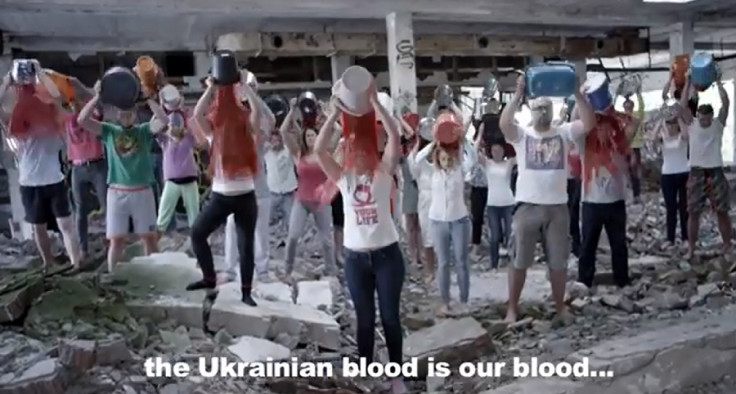 A group of students from across Europe have transformed the ice bucket challenge into a show of support for Ukraine, by swapping the ice for blood.
A video has appeared on YouTube entitled 'The Blood Challenge', demanding that Europe remain aware of the situation in Ukraine and not forget about the war-torn country.
In the video, which begins with the words "have we played with water enough?", students from Ukraine, Lithuania, France, Portugal and Romania throw a blood-like substance on themselves, while voicing messages of support for Ukraine.
One student says: "Hear. Talk about this. Be determined. Push your government. Dare to see. Don't leave me alone. Ukrainian blood is our blood. Hear it. See it. Talk about it. Talk about Ukraine."
The video can be viewed here:
The blood bucket campaign is just one of several campaigns on social media designed to raise awareness of the situation in Ukraine, which has been blighted by conflict for several months.
Another campaign, dreamt up by Kiev-based activist Maxim Savanevskij, has seen people from all over Ukraine post pictures of themselves on Facebook, holding placards with the legend 'PoroshenkoPohovoryZNarodom' ('Poroshenko, talk to people').
The campaign is a reference to Ukrainian President Petro Poroshenko, who, according to many of his citizens, has made crucial decisions regarding the Donbass region without consulting the electorate.