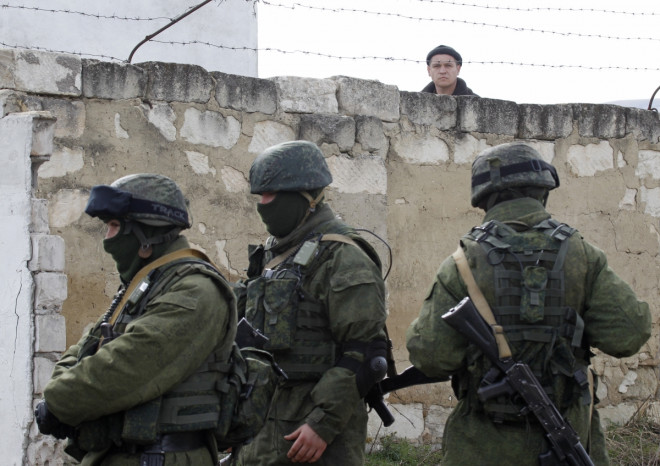 A kidnapped journalist who played an active role in protests that led to the ousting of Ukrainian President Viktor Yanukovich has been found dead, AP reported.
The body of Vasily Sergiyenko was discovered in a forest 150 kilometres (90 miles) outside the capital, Kiev.
Sergiyenko was abducted in his home city of Korsun-Shevchenkivskyi on Friday evening and later murdered, according to Cherkassk province prosecutors.
The nationalist Svoboda (Freedom) party, of which Sergiyenko was a member, said the reporter was found with stab wounds and signs of beatings to his head and knees.
Svoboda said the killing is politically motivated.
The party, whose leader Oleh Tyahnybok will contest the 25 May presidential election, said Sergiyenko and other Svoboda representatives had received threats in the past week.
Svoboda is believed to have close ties with the neo-Nazi National Democratic Party of Germany (NPD).
Former NPD leader Holger Apfel declared Svoboda "one of the most important European right-wing parties" in 2013.
Apfel also said that Svoboda is part of the "phalanx of patriotic powers" before encouraging the "intensification of cooperation" between the two nationalist parties.
Pro-European protests began in Ukraine's capital Kiev after Yanukovich spurned a trade and investment deal with Europe, in favour of closer relations with Russia.
After three months of bloody conflict that left over 100 people dead and hundreds more injured, the Ukrainian parliament impeached Yanukovich and announced elections for 25 May.
Following Yanukovich's impeachment, Russia's Vladimir Putin deployed troops to Crimea to protect ethnic Russians in the peninsula.
After the invasion followed a referedum where more than 90% of Crimeans voted in favour of annexation to Russia.