Uma Thurman has hit back at "nasty claims" she has had plastic surgery.
The actress was seen at the red carpet premiere of The Slap with an apparently altered appearance, sparking widespread speculation that she has gone under the knife, however she claims it was just the result of an experimental make-up look.
Speaking on the Today programme on Thursday (February 12), Thurman said: "I don't know, I guess nobody liked my make-up!
"I've been doing this for years and years and years, and people say things nice and people say things [which are] mean. And it's just like, whatever. You take the good with the bad," the 44-year-old Kill Bill star added.
Her make-up artist, Troy Surratt, issued a statement expressing his surprise at the furore regarding Thurman's new look, and also attributed it to make-up.
Speaking to People.com he said: "Frankly, I'm quite surprised by the conversation. By now I would have thought that we were all open to and knowledgeable of the role that makeup plays in the world of fashion and particularly celebrity, as a medium for creative self expression,' he said.
'I think that women should feel open and free to experiment with different beauty looks — it's only makeup, at the end of the day it all washes off.'
Troy, who has also worked with stars such as Adriana Lima, Kristin Davis and Charlize Theron, said that he and Thurman had both agreed to try something unconventional for the red-carpet event.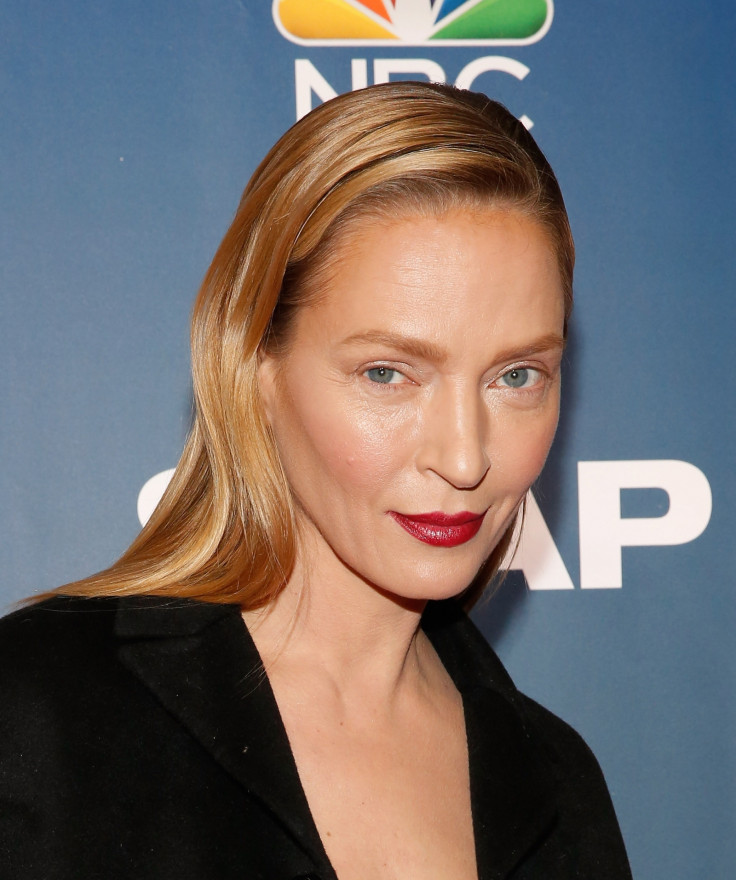 Describing in detail the make-up routine he used for the mother-of-three, he said they opted to use a bold red lip instead of all the 'lash-y looks' that are commonplace on the red carpet.
He refuted suggestions that Thurman had undergone any kind of cosmetic procedure for her eyes, attributing the wider-eyed look to the fact that she was not wearing mascara and eyeliner.
He also dismissed speculation that she may have undergone a procedure to smooth her brow, insisting her youthful appearance is the result of a unique blend of beauty products.
"I prepped Uma's skin by massaging with Creme de la Mer The Concentrate," he explained. "I applied a glowing foundation using a Beauty Blender for a super natural look."
Thurman certainly looked more like her usual self during her appearance on The Today Show, putting paid to the rumours and the critics who described her as https://www.ibtimes.co.uk/what-has-happened-uma-thurmans-face-uproar-kill-bill-star-does-renee-zellweger-1487506 "doing a Rene Zellweger."
The Bridget Jones star caused a sensation when she took to the red carpet with a dramatically changed appearance.