The five veto powers of the United Nations Security Council (UNSC) are reportedly getting closer to finalising new sanctions on North Korea to cut its revenue from exports by more than 25%, largely by targeting its coal exports to China, diplomats have said on Friday (25 November).
The US drafted the resolution in response to Pyongyang's fifth and the biggest nuclear test in September. The launch forced the US and the South Korean military forces to be on high alert in the Korean peninsula as Kim Jong-un's regime was reported to boast about its nuclear capability to strike its enemies.
The new UN sanction is reported to set a cap on the North's coal exports with the aim of blocking its hard currency revenues by at least $700m (£560m). According to Reuters, diplomats from the UNSC said the US-drafted resolution would also restrict Pyongyang's maritime and financial sectors. The diplomats spoke on the condition of anonymity as the discussion were still under way.
They said the new resolution would also take an aim at North Korean individuals and businesses.
It is reported that capping Pyongyang's export revenues could reduce the funding that Kim would have for his nuclear ambitions as the restrictions on coal would bar exports connected even to individuals or entities involved in the country's weapons programs.
China is said to have imported 18.6 million tonnes of coal from the North from January till October, a sharp increase of almost 13% compared to 2015.
The Security Council said the ban would also extend to the North's export of helicopters, vessels and statues. It also called on the UN states to reduce the number of employees at Pyongyang's foreign missions and limit the number of banks accounts for its diplomats abroad following concerns that the North had been using its diplomats and foreign missions to engage in its nuclear activities.
Earlier on Wednesday (23 November), the US and China had agreed on new sanctions to the recluse country but Russia was delaying in approving the draft resolution, Reuters reported.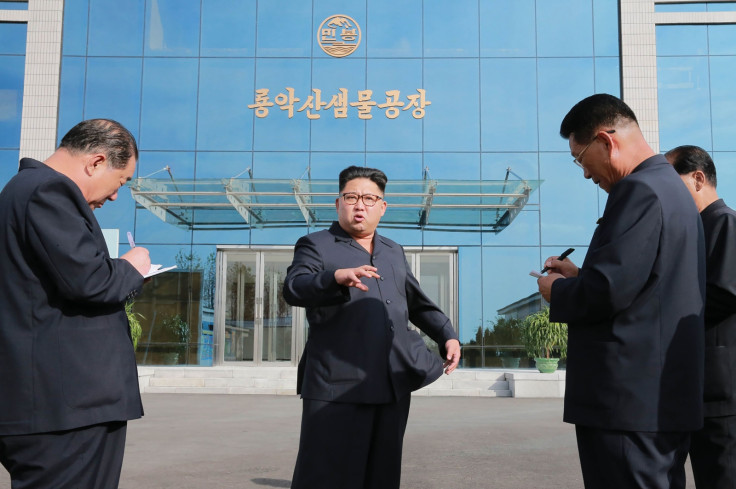 The US has been aiming to get tighter and tougher UN sanctions on Pyongyang since Kim's previous and the fourth nuclear test in January.
The global body had imposed sanctions on the North in march and had banned the 193 UN member states from importing coal, iron or iron ore from Pyongyang except for "livelihood purposes" that would not generate revenue for the country to invest that money in its nuclear and missile programs.