United Airline apologises after man with cerebral palsy forced to crawl off plane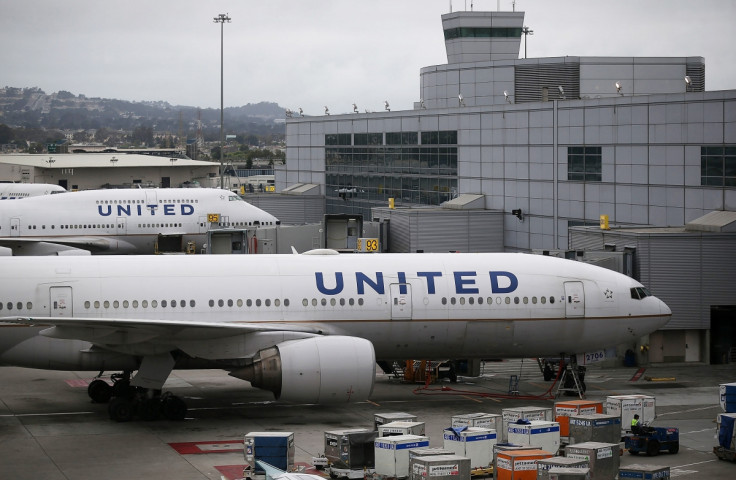 United Airlines has apologised to a male passenger with cerebral palsy who was forced to crawl off his plane to his wheelchair with no help from the flight staff. D'Arcee Neal was waiting for the flight crew to bring him an aisle-sized wheelchair to help him disembark at Reagan National Airport in Washington DC on 20 October when the incident occurred.
Neal, who urgently needed to use the restroom, decided to crawl down the aisle to his regular wheelchair after being forced to wait over half an hour to disembark. "I was trying to get them to understand that this is why I don't want to wait another 15 to 20 minutes," Neal told CNN. "I expected them to ask to assist me, but they just stared," he said of the flight staff.
"I mean, it's humiliating," he told NBC Washington. "No one should have to do what I did." According to a United spokesman, an aisle chair was waiting for Neal at the gate but a mixup led to it being removed by mistake before he managed to disembark.
"As customers began to exit the aircraft, we made a mistake and told the agent with the aisle chair that it was no longer needed, and it was removed from the area," the company said in a statement. "When we realised our error — that Mr Neal was onboard and needed the aisle chair — we arranged to have it brought back, but it arrived too late."
However, instead of complaining, Neal said he decided to head home. "I didn't contact United at all, because I honestly didn't believe they cared," he said. A member of the flight staff apparently felt sorry about the situation and informed the company, which then reached out to Neal the following day to apologise and offer him a $300 compensation.
"Quite frankly, I was just shocked, because this had happened a couple of times before (which various airlines), and no company had ever bothered to apologise when they've done something wrong," he said to CNN. Neal, who said he was happy with the airline's response, was told that the manager on duty was suspended. "I just hope they learn from this," he added.
Despite being pleased with the company's response following the incident, Neal said he has been contacted by a group trying to file class-action lawsuits against the airline industry for issues with disability access. While he has not said he is committed to joining them, he said it is worth considering to "shed some light on the problem".
© Copyright IBTimes 2023. All rights reserved.