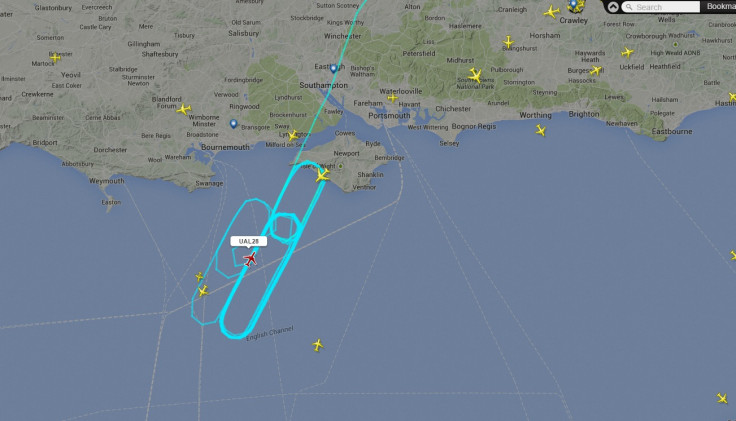 The United Airlines flight UA28 circling over the Channel for more than four hours "is nothing unusual", Heathrow Airport has said.
The Boeing 767 aircraft departed the airport at 11.08am today (Wednesday, December 17) but soon encountered "maintenance issues".
It since completed at least a dozen loops at approximately 12,000ft over south of the Isle of Wight in the English Channel as it prepares to return to Heathrow.
While radar pictures of the flight path may seem bizarre, a Heathrow Airport spokeswoman has said there manoeuvres are not a strange as they may seem.
She told IBTimes UK it was "not unusual" for planes to burn some of their fuel they are carrying before they land in such circumstances.