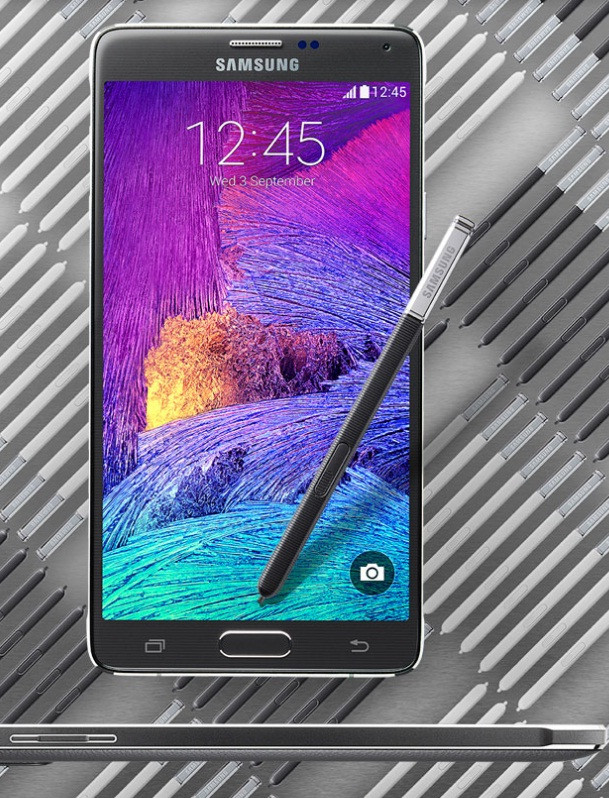 The most anticipated large-screen smartphone of the year, Samsung's Galaxy Note 4, is already open for pre-booking in the United States of America.
The device will be available for purchase in brick-and-mortar retail stores within the country only from 17 October.
But if you have run out of patience and want to grab the latest large-screen flagship from Samsung, then head straight to e-commerce giant Amazon's web portal which has already put the Galaxy Note 4 up for purchase, even before the device's official release.
Upon navigating to Amazon's online portal, you will find an unlocked Samsung Galaxy Note 4 32 GB variant (bearing model number: SM-910) that you can order, and the smartphone has a price tag of $860. The e-retailer is also claiming to provide free shipping to buyers.
However, the unlocked Galaxy Note 4 comes without warranty as the device is likely an imported unit, which means you cannot expect it to sync with CDMA carriers such as Sprint and Verizon.
Another point to note is that if you are buying the unlocked Galaxy Note 4 from Amazon, the colour scheme offered is Black.
Other available colour schemes include Gold, and the Galaxy Note 4 exhibiting this colour scheme is priced at a staggering $904.48. But new stocks of this variant are yet to be made available and these are expected to ship within 6 to 10 working days upon ordering.
If you prefer to pay to obtain warranty for the unlocked Galaxy Note 4 offered via Amazon, then the following options are available to choose from:
$161.70 – Includes 2-year drops and spills warranty
$77.99- Includes 1 year drops and spills warranty
Is Amazon's latest deal worth considering?
Pros: Originally, Samsung was scheduled to release the Galaxy Note 4 in retail stores starting 10 October. But as the company itself mentioned high demand' for the large-screen smartphone, being responsible for pushing forward the retail launch of the device to 17 October, it is imperative to expect 'limited stocks' in retail stores.
Also, Amazon's latest deal is worth considering if you are among those who prefer an unlocked device, rather than subscribing to multi-year carrier contracts offered by wireless carriers in the US.
Upon subscribing to multi-year wireless carrier contracts, you may find the going tough if you are looking at disposing-off your Galaxy Note 4 smartphone after using it for a certain period of time.
You are at least assured of a product in-hand, rather than having to wait infinitely for pre-orders to be delivered.
Cons: As Amazon is offering Galaxy Note 4 'without warranty', you will need to be 'extra careful' on how you handle your smartphone.
Also, the exact date of shipping is not mentioned by Amazon, which means you will need to wait for a while before your 'unlocked' Galaxy Note 4 reaches you.
No CDMA-carrier support.
---
In summary, do weigh in the above pros and cons, and then decide what is best suited for you.
If you prefer to buy Samsung Galaxy Note 4 only through physical retail stores starting 17 October, do remember to hit your retail store well in advance, to beat the rush.