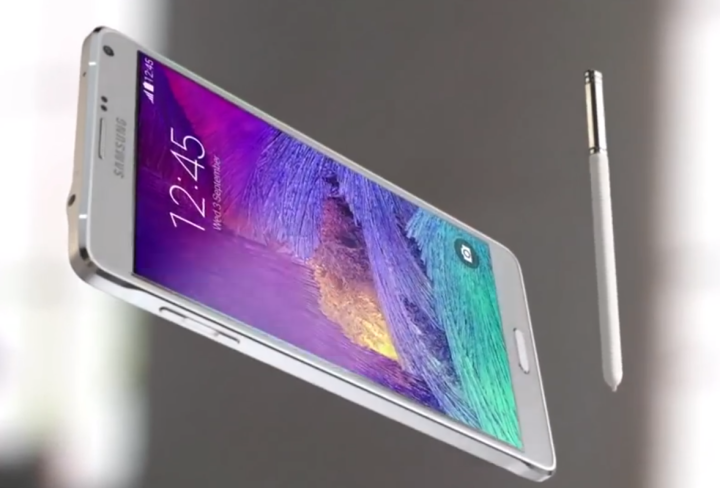 Samsung Galaxy Note 4, the South Korea-based company's latest large screen flagship smartphone, is all set to be released in the United States on 17 October, and pre-orders for the device in the country will open on 19 September.
According to a Verge report, pre-order will open on 19 September and AT&T will deliver these pre-orders to early birds much earlier, starting from 14 October.
Where to Pre-Book and What is the Price?
Potential buyers can pre-order Samsung Galaxy Note 4, that is touted as Apple iPhone 6's nearest competitor, from AT&T. Click here to pre-book your device.
The wireless carrier is offering Samsung's Galaxy Note 4 for a price of $299 (£182) with a two-year carrier contract.
A carrier-unlocked Galaxy Note 4 is expected to cost $826 in the United States, thus making the latter costlier than the Apple iPhone 6 (unlocked), which costs $649.
According to the Verge report, T-Mobile is also expected to open pre-orders for Galaxy Note 4 starting 24 September. The price of Samsung's yet-to-be-released flagship is expected to be around $375 gauging the fact that T-Mobile will offer the large-screen smartphone at $31.24 per month for 24 months.
Samsung vs Apple
With the launch of Apple's iPhone 6 and the larger iPhone 6 Plus, a direct battle between Apple and Samsung looms imminent with respect to large-screen displays.
Samsung even took jibes at Apple in a recent video that claims that the iPhone 6 Plus is an 'imitation' of Samsung's large-screen smartphones.
In the video, which is apparently released by Samsung, the South Korean consumer electronics giant highlights various older media posts that criticize the company's large-screen Note smartphones.
Click here to watch the video now.
In summary, once Samsung's latest big-screen smartphone goes official, another round of battle between Apple and Samsung can be expected.