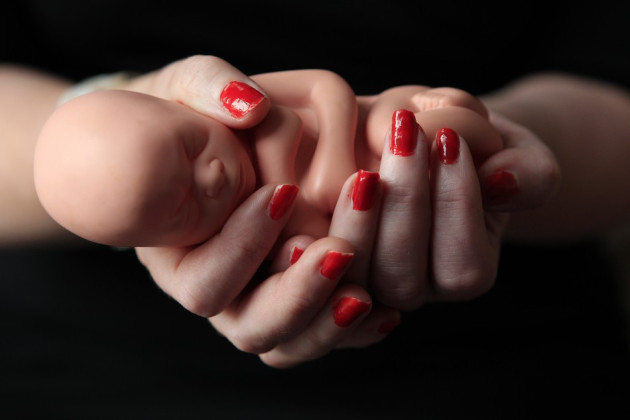 An unmarried Filipina mother buried the body of her one-day-old baby at an public beach in Dubai, a local court has heard.
The woman said her baby daughter died the day after being born because she was not able to afford money for its medical treatment.
The 30-year-old mother, identified only as J.A., said in her defence letter: "After I gave birth to a premature baby girl on January 1, she fell ill on January 2.
"My boyfriend and I took her to a hospital. We were told that it will cost them Dh26,000 (£4600) for proper medical care of the baby. We didn't have the money and couldn't afford it. The baby died shortly after that."
J.A., who worked as a housecleaner for Union Coop, had the baby with her boyfriend (identified as R.B.), who is also a Filipino.
R.B. still remains at large while J.A. admitted to endangering her premature baby's life. She pleaded guilty before Presiding Judge Ali Attiyah Saadm, a report in Gulf News said.
She also said that it was R.B.'s idea to bury the baby at a beach. After the baby died the couple placed it in a wooden box and took it in a taxi to the Jumairah Open Beach.
In her written defence, J.A. asked the court to consider her condition and show leniency while granting her punishment. She added that she had no intentions of losing the baby.
A co-worker of J.A., identified as D.S., testified that she was informed by J.A. when she was having her boyfriend's baby.
"I knew that they were having an affair. On January 1, J.A. told me that she has bought the required medicines, and delivered on her own at home. When I saw the baby, she was covered with blood, undressed and unfed," D.S said.
D.S. added that she asked J.A . "to take the baby to hospital. Then she left the Coop's residence and went to stay with R.B. She phoned me the next day and was crying when she informed me that her daughter has died after she bled from her nose.
"When she returned to our residence on 7 January, she informed me that they buried the girl in Jumeirah," the witness told prosecutors.
According to police reports, the child died at 7am while its body was buried at 7pm. The body was discovered by a lifeguard on 11 January at about 11:30 am, a Pakistani policeman testified.
The judgment in the case will be pronounced on 25 April.