An alleged voyeur has been caught on camera apparently taking pictures up a woman's skirt as she shopped in Boots. The man, believed to be in his late 20s, was seen walking behind the woman in an aisle while pretending to look at products, before kneeling down and putting his phone between her legs.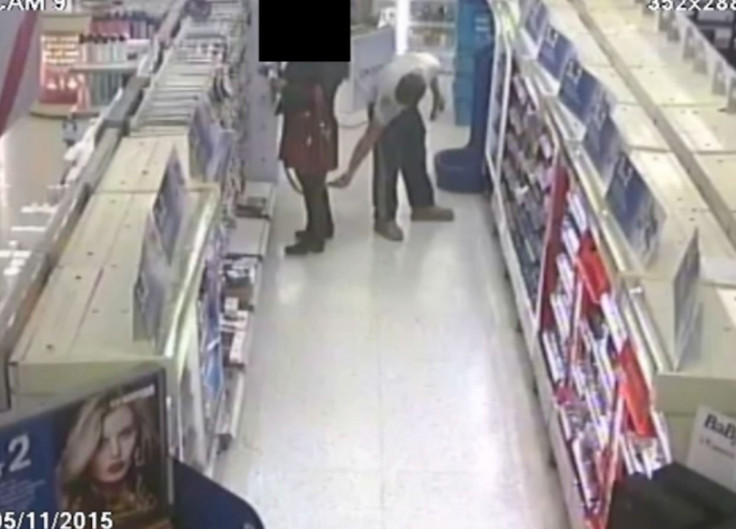 The suspect was later challenged by the store's security guard, who told him to delete images allegedly taken on his phone and leave the store. In a bid to find the man, the Met Police have now released CCTV footage of the incident, which happened at 12.52pm on 5 November at the Tandem Centre in Colliers Wood, London.
The video shows the man approach the unsuspecting woman in one of the busy store's aisle and glance around. He then twice puts his phone between her legs in apparent attempts to take photos up her skirt.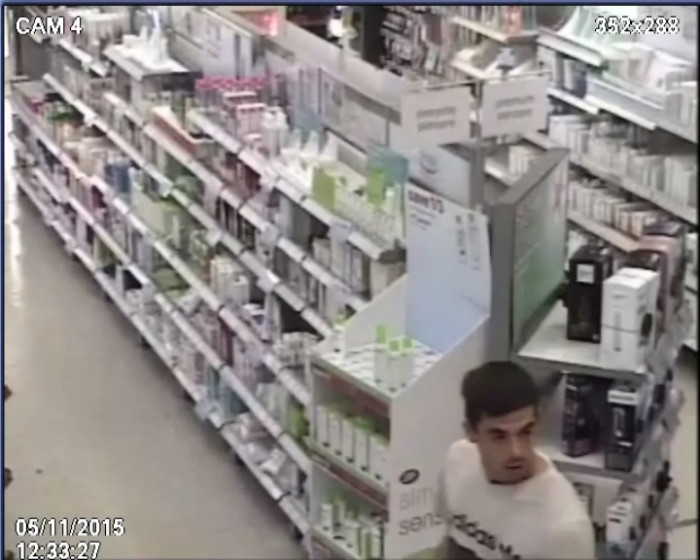 Detectives investigating the alleged voyeurism have described the suspect as a slim, white man, six foot tall with short brown hair and blue eyes. He was seen wearing a white T-shirt with a dark patch at the base and '"Adidas" written across his chest. He was also wearing navy blue tracksuit bottoms and brown shoes.
Anyone with any information is asked to contact Merton Police on 101, quoting image 195987, or anonymously on Crimestoppers on 0800 555 111.