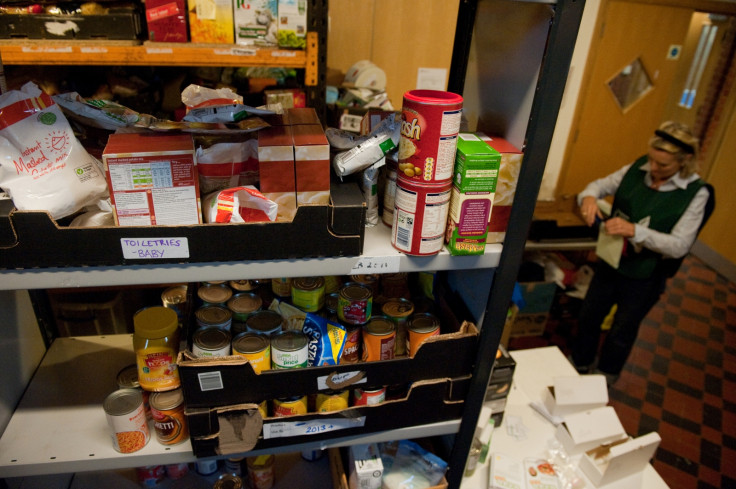 Britain's busiest food bank has launched an urgent appeal for donations amid fears it will run out of supplies ahead of the summer holidays.
Organisers of the Newcastle West End Food Bank say they are struggling to keep up with the demand and risk facing a "very real shortage".
The bank says they may have to start rationing the amount they give out to those currently coming through the doors, as they are expecting a surge over the coming months.
Spokesperson Alesha Aljeffri told the Chronicle: "We're pretty desperate for food supplies, which is why we have launched our appeal this week.
"We urgently need to build up our stocks up for the summer holidays. In a typical week we help 800 people, but when the children are off that number goes up considerably."
Aljeffri said the bank is looking for items such as cereal, pasta, tinned fruit and veg, tea, coffee and biscuits.
She added: "If anybody is able to help that would be great. If we don't get enough stock in we'll have to start limiting how much we give it out. It's not what we want to do but we might not have a choice."
After posting the appeal on social media, the bank said they had a "wonderful response" from the community.
The Newcastle West End Food Bank, which is run by the Trussell Trust, provides three-day emergency food supplies to people in crisis. It gained nationwide attention after it was featured in Ken Loach' s 2016 film I, Daniel Blake.
The scene in question shows a single mother so hungry she rips open a tin of beans and eats them cold straight from the tin.
Grainger Market Donation Station is open this week Tues / Wed / Fri / Sat 9:30am - 5:30pm approx. All donations of food and cash hugely welcome.