US: 5-month-old baby killed in drive-by shooting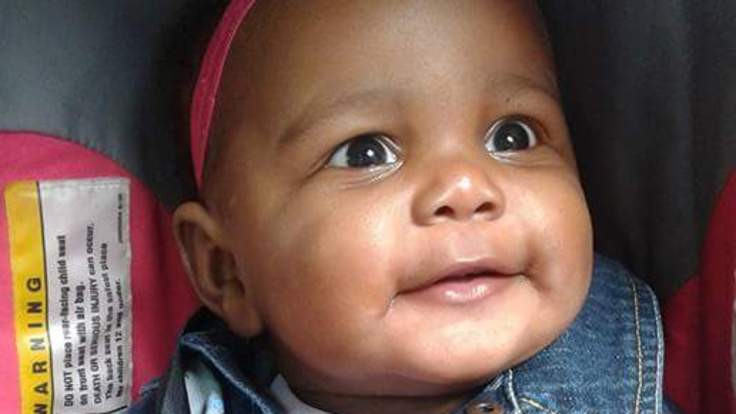 A five-month-old baby girl has been killed in a drive-by shooting in Cleveland. Aavielle Wakefield was in the car with her mother, who was driving, and at least one other person, WEWS-TV reports.
She was hit by a bullet directly on the chest. Police suspect the gunfire came from an apartment building. The county medical examiner's office says emergency medics rushed the baby to a children's hospital, where she died. The incident happened in a neighbourhood a few miles southeast of the city centre on Thursday (1 October).
A photo of Aavielle has appeared on a charity page for the victim's family. The picture was accompanied by a poignant message which read: "Another one of our children has become our angel. My best friend lost her five-month-old daughter to senseless violence. Her and her family are now forced to start a new life without one of her angels."
Basketball star LeBron James was among many people who expressed their anger at the incident on Twitter.
"Like seriously man!!!! A baby shot in the chest in Cleveland. It's been out of control but it's really OOC. Ya'll need to chill the F out," he said. "C'mon man let's do and be better! Don't fall into the trap. This can't be only way. Accept more from yourselves. #TheLand#TheNation."
No immediate arrests have been made. Cuyahoga County Prosecutor, Tim McGinty announced a $25,000 reward for information that will lead police to the shooter. "We need people with courage to come forward," said McGinty
Aavielle is the third child to be shot dead on the city's streets in a month. Two boys, aged three and five, were killed in drive-by shootings during September.
The incident comes as President Obama urged the nation to change its politics regarding gun controls following another school shooting in Oregon. Ten people were killed and seven injured following a shooting at Umpqua Community College on 1 October. Among the dead was the gunman, identified as 26-year-old Chris Harper-Mercer.
© Copyright IBTimes 2023. All rights reserved.