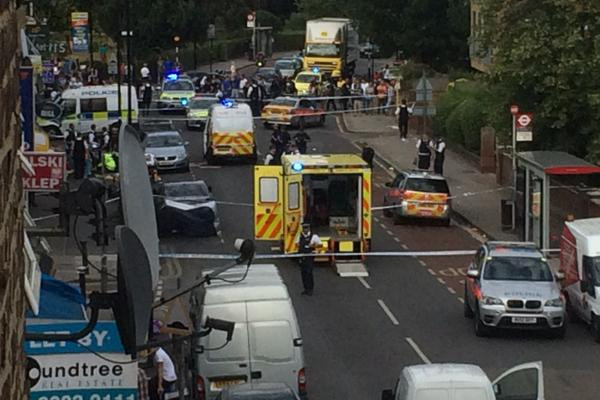 A man who was killed in a suspected double shooting in north London has been named locally as father-of-two Erdogan Guzel.
The incident occurred on Lordship Lane in Wood Green, at around 5.45pm on Friday. (10 July)
The two victims were shot in the street, during the rush hour, in what has been described as a drive-by shooting.
Police said the 42-year-old man died at the scene at around 7pm, while the woman was taken to an east London hospital, where she was in a critical, but stable condition.
Officers investigating the murder said they believe the bullet was not intended for the victims.
Imam Sumbul, who described himself as a friend of the dead man's cousin, told the Press Association: "He was in the wrong place at the wrong time. The bullet was not meant for him."
Recounting the incident, shop owner Ibrahim Yurdakul, 33, told the Evening Standard: "A group of men had pulled up in a car on Lordship Lane and opened fire with a weapon "like a machine gun".
"They started shooting at the shop, about five or six bullets and then drove off. They were there for about 30 or 40 seconds. It was a big gun, like a machine gun. I was in the shop at the time and we heard the gunfire. But my brother was outside. He was on the pavement next to the guy when he got shot.
"If he hadn't jumped to the floor maybe something would have happened to him too - he was very lucky."
Another eyewitness, who was in a fish and chip shop near the scene, said: "I saw the woman and turned away. Then I heard the bang. She fell down on the floor. There was a child on a bike and he was lying on the floor as well."
Locals said a similar incident happened at the end of June in which a gunman tried to open fire but failed to discharge his weapon before fleeing.
A Metropolitan Police spokesman said a murder investigation had been launched, but no arrests have been made.
Anyone with any information relating to the investigation is asked to contact police on 101 or call Crimestoppers anonymously on 0800 555 111.