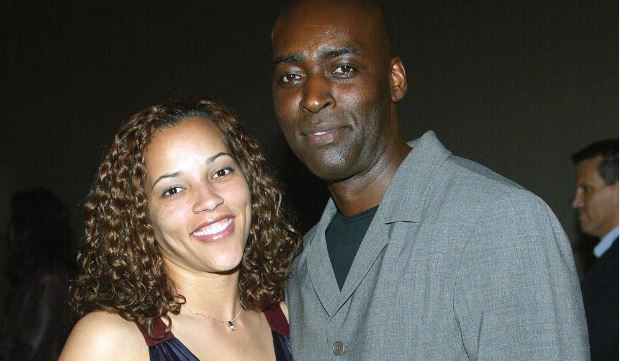 American actor Michael Jace has been arrested and charged with the alleged fatal shooting of his wife of nine years.
The 51-year-old star is best known for playing a closeted gay police officer in the FX drama The Shield.
According to NBC, Jace called 911 late on Monday night and allegedly confessed to shooting his wife April dead.
When police officers arrived at their home at Brynhurst Avenue in Hyde Park, they discovered 40-year-old April with multiple gunshot wounds. She was later declared dead at the scene by paramedics.
The couple's two children are believed to have been at home at the time of the incident. TMZ reports that the boys, both under the age of 10, witnessed Jace allegely shoot and kill their mother.
Jace was taken into police custody and is being held on suspicion of murder.
Jace, who had had stints on shows including NYPD Blue and the Mentalist, took the title role in the 1999 Fox TV movie Michal Jordan: An American Hero.