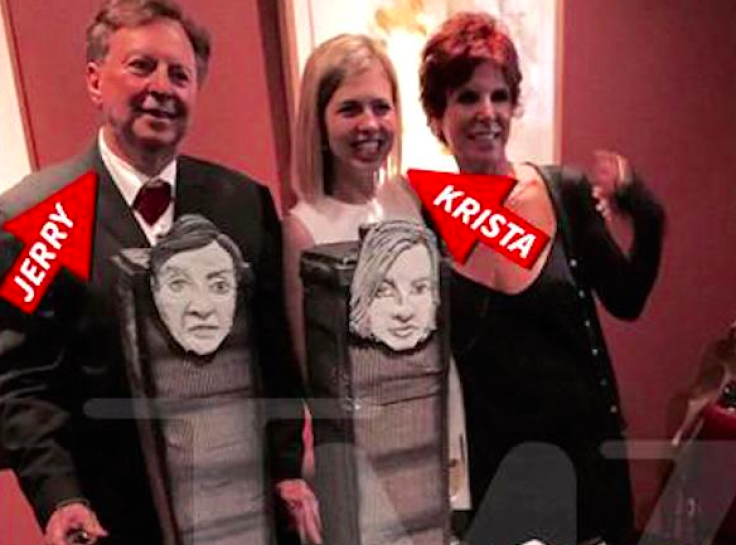 An American musician and his wife have sparked outrage after hosting a 9/11 theme wedding with twin towers cake. Pictures of the musician and his wife were stuck on top of a World Trade Center twin towers theme cake.
Gerald Casale, 67, and Krista Napp tied the knot on the 14th anniversary of the 9/11 attacks at the Michael's restaurant in Santa Monica, California. Guests at the wedding were treated to box cutters, which were a symbolic representation of the knives used by the 9/11 hijackers.
Box cutters were featured in place settings on cards bearing the couple's names 'Gerald and Krista", reported The Telegraph.
"I apologise to anyone who was offended," Casale told Billboard saying the theme that he and his wife knew nothing about "ruined" his wedding.
"One of the friends surprised me with the cake, and these place settings, and it was because they thought it was really macabre that I was getting married on 9/11. And I was like 'No, it's just arbitrary and Krista and I are the Twin Towers of love' – you know, making a joke about love conquering all," said Casale, according to TMZ News.
Casale is a vocalist and founding member of the band Devo.
He has earlier worked on a solo project 'Jihad Jerry & the Evildoers' with a song titled 'Mine is Not a Holy War'.
Casale has maintained the wedding coincided with 9/11 because this was the last Friday before their marriage license expired and Beverly Hills courthouse is only open on Fridays.