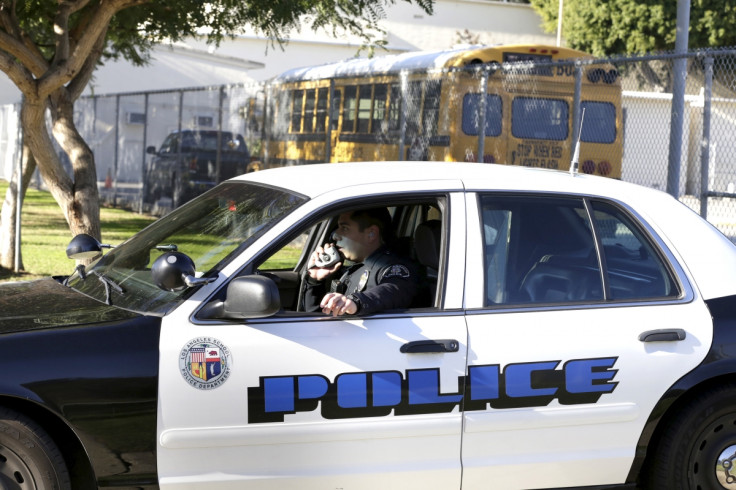 Three prisoners charged with violent crimes such as murder and torture have escaped from a maximum-security jail in southern California. The three inmates cut half-inch steel bars and rappelled down the roof of the jail using a makeshift rope, authorities said.
"It was very well-thought-out and planned," Orange County sheriff's Lt Jeff Hallock said at a news conference. "The inmates cut through half-inch steel bars to facilitate their escape," he said.
Hallock said the inmates were last seen in their orange jumpsuits at 5am (local time) on 22 January at the Orange County Central Men's Jail in Santa Ana, about 64km southeast of Los Angeles. They could have escaped any time between then and late Friday night. They were reported missing at 8pm the same day.
Hallock said the inmates also cut through plumbing tunnels and possibly used bedsheets or other clothing material to make a rope to rappel down the roof of the jail. "I think the public should expect the worst if they're encountering them and call 911 and allow the professionals to respond," Hallock said.
"We believe this was a very sophisticated, very well-thought out plan that may have been in the works for weeks up to months," Orange County Sheriff's department spokeswoman, Carrie Braun, told the LA Times. "This is not something they did overnight".
The three inmates who escaped the jail are Jonathan Tieu (20), Hossein Nayeri (37) and Bac Tien Duong (43). Tieu has been charged with murder, attempted murder and shooting at an inhabited dwelling. Tieu's case is believed to be gang-related. He was being held on a $1m (£700,000) bond since October 2013.
Nayeri has been charged with kidnapping, torture, aggravated mayhem and burglary. Nayeri was being held without bond since September 2014.
Duong has been charged with attempted murder, assault with a deadly weapon, shooting at an inhabited dwelling, being an ex-felon in possession of a firearm and other charges. Duong was being held without bond since December 2015.
"My investigations team is working around the clock with the Orange County District Attorney's Office, the Orange County Probation Office, the U.S. Marshals and the FBI," Sheriff Sandra Hutchens said in a statement. "I am confident that this collaborative effort will result in returning these inmates to where they belong — behind bars.
"The capture of these inmates can be expedited with the public's help. If you see one of these men, call 9-1-1. Anyone with information as to the whereabouts of these inmates, please call our Hotline at 714-628-7085 or Investigations at 714-647-7014," Hutchens said. "Anonymous tips may be submitted to Orange County Crime Stoppers at 855-TIP-OCCS (855-847-6227)".
The FBI has also announced a reward of up to $20,000 for any information that leads to the arrest of any of the three prisoners.